Conceptboard thrives at every opportunity to offer its users the best space for creativity and productive cooperation. With the introduction of iFrames, this space has expanded into the new avenues of enriching onboard work with the content from external sources. Conceptboard users can insert various dynamic files directly on the board without the fuss of building fully native CCB features.
What is an iFrame?
iFrame stands for an inline frame. It also means that by using a URL or an embed code, it is possible for users to embed external elements on their boards, such as documents, audio files, gifs and online videos.
This feature is only accessible to Conceptboard users with a PRO license in the board insert menu. iFrames radically change previous onboard experience with external files, as, for example, now users can add a spreadsheet file via an iFrame and use it as a table.
Important for team administrators: How to activate iFrame embedding in user teams?
iFrames embedding must be centrally activated by one of the team administrators, as it is disabled by default. The team administrator must open the Team Settings tab in their Account page and proceed scrolling downward, then activate the feature in the iFrames Settings.

How to embed an iFrame?
Important Notice:
Embedding is only possible for publicly shared content i.e. URLs that are publicly available. Any URLs that lead to an intranet, locally hosted file, etc. cannot be embedded.
1. Open Insert Menu and select Embedded iFrame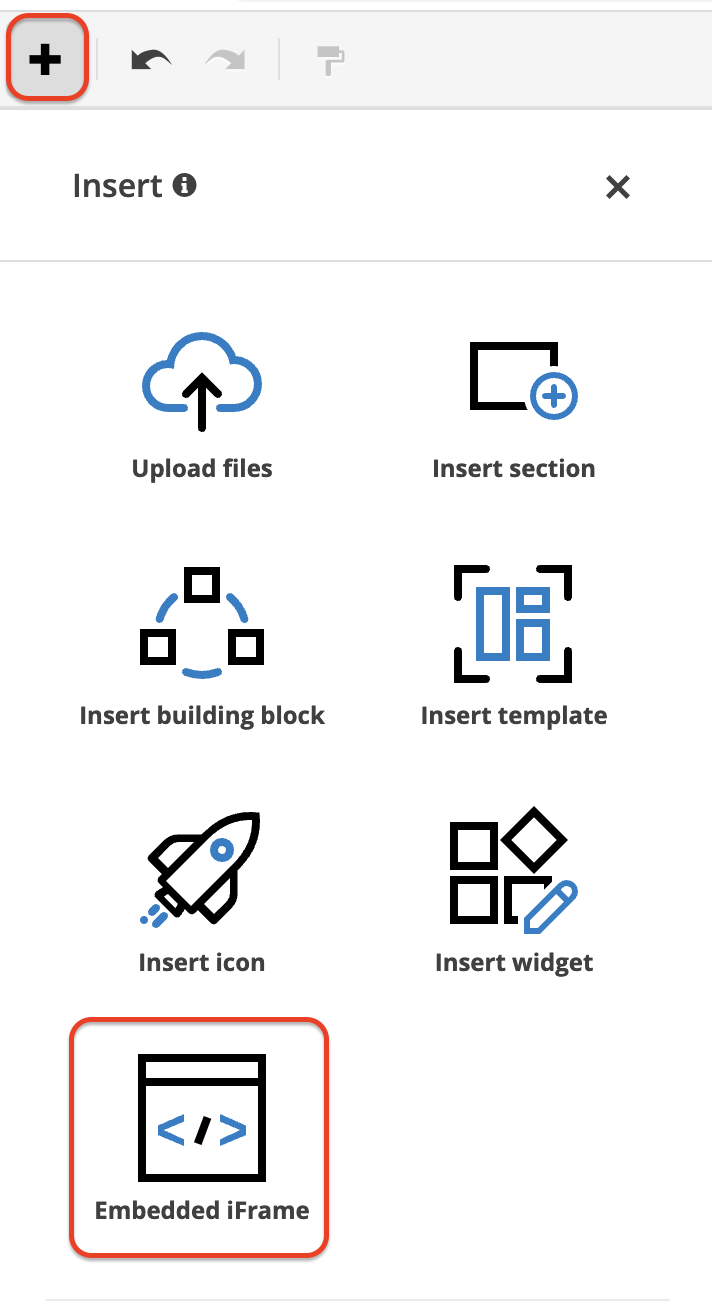 2. Add a URL or an Embed Code into the field provided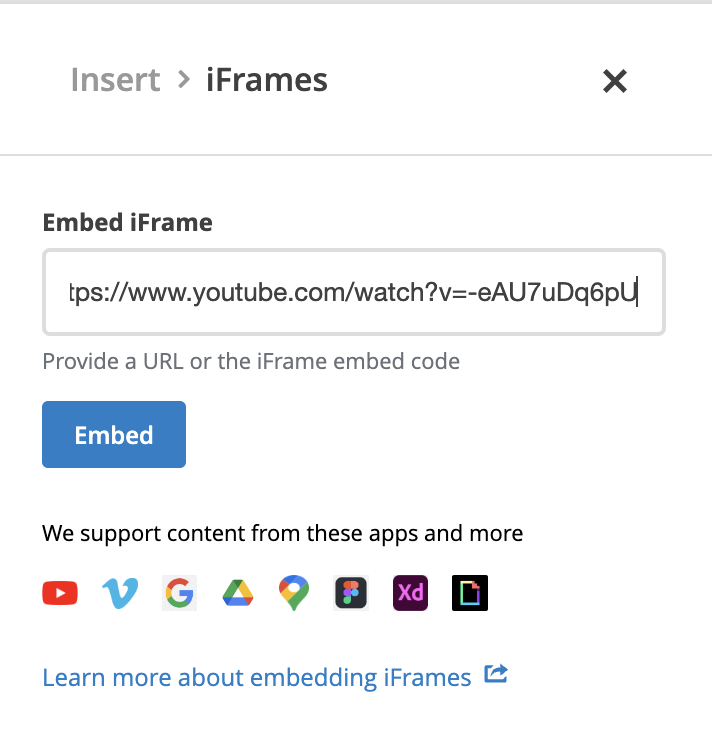 3. Select Embed and you are ready to create!
What are supported resources?
Supported online resources and formats are listed in the Embed iFrame tab

Please be aware that some resources support embedding via a URL, some via an Embed Code, and some via both. The table below highlights the difference between the most common candidates: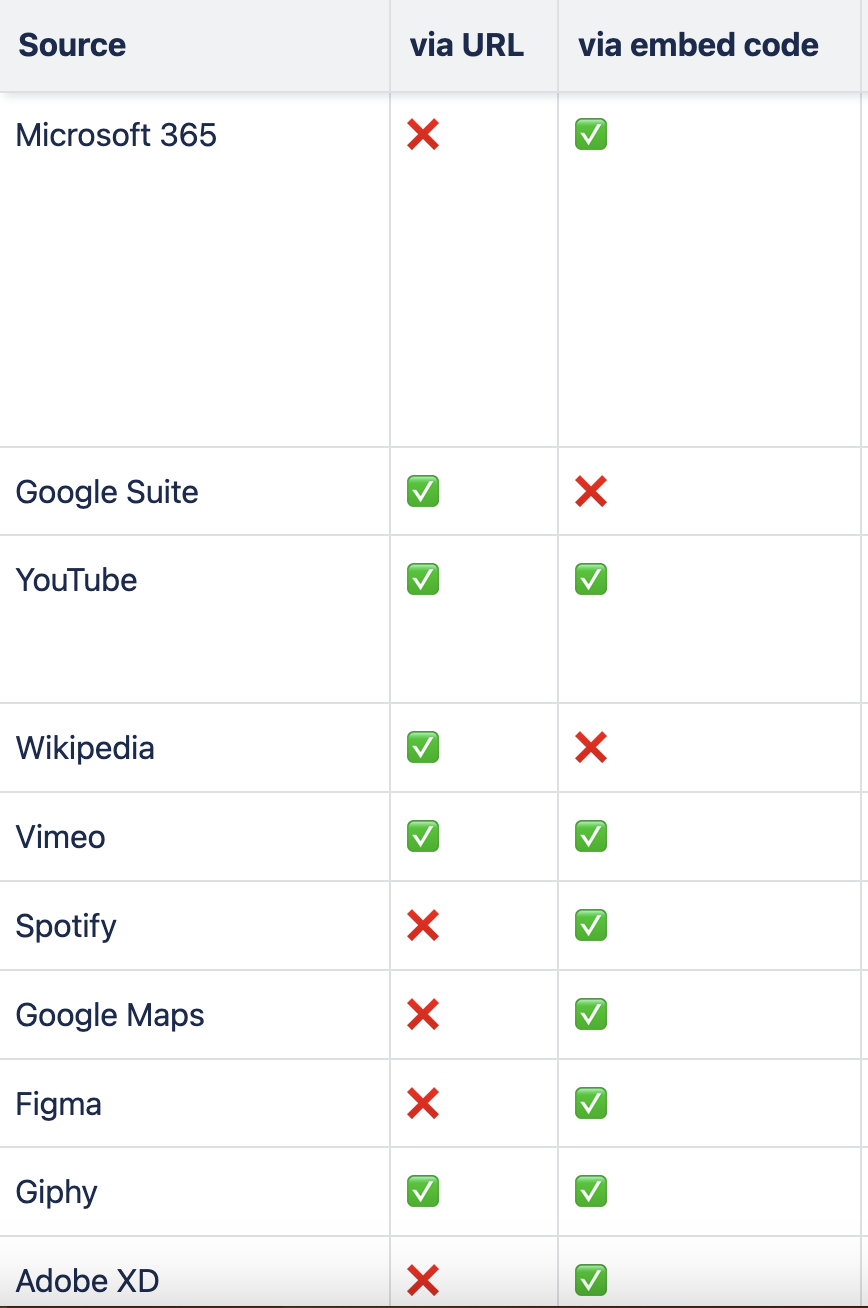 Embedding external files from the Microsoft 365 package (Word, Excel, PowerPoint): Embed Code Route
As external files do not normally possess a publicly available URL, an Embed Code must be retrieved first.
1. Open a Microsoft 365 file of choice, and navigate to the left menu. Click on Share, followed by Embed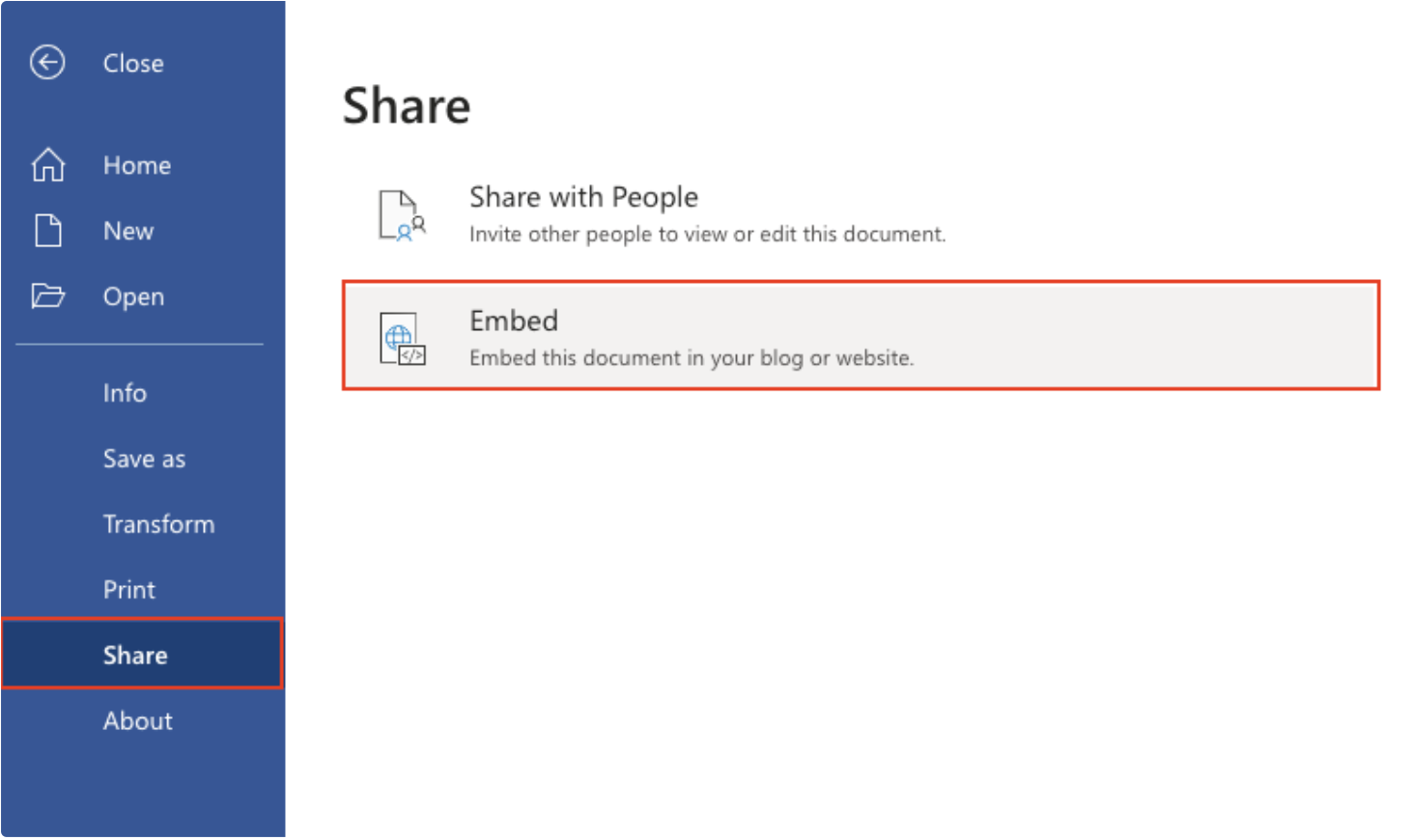 2. Some slight modifications might be needed in the Embed window, depending on the Microsoft app. After making any changes necessary, copy the Embed Code and paste it into the Embed iFrame field on the Conceptboard board
Embedding public domain files.
Case Youtube: Embed Code vs. URL Route
Some public domain files, like Youtube, allow for both embedding options (Youtube), whereas for others retrieving an Embed Code could still be necessary (Spotify). Embed codes can usually be obtained via a Share function.
1. Embedding via a URL
Open a Youtube page of choice, copy the URL and paste it into the Embed iFrame field on the Conceptboard board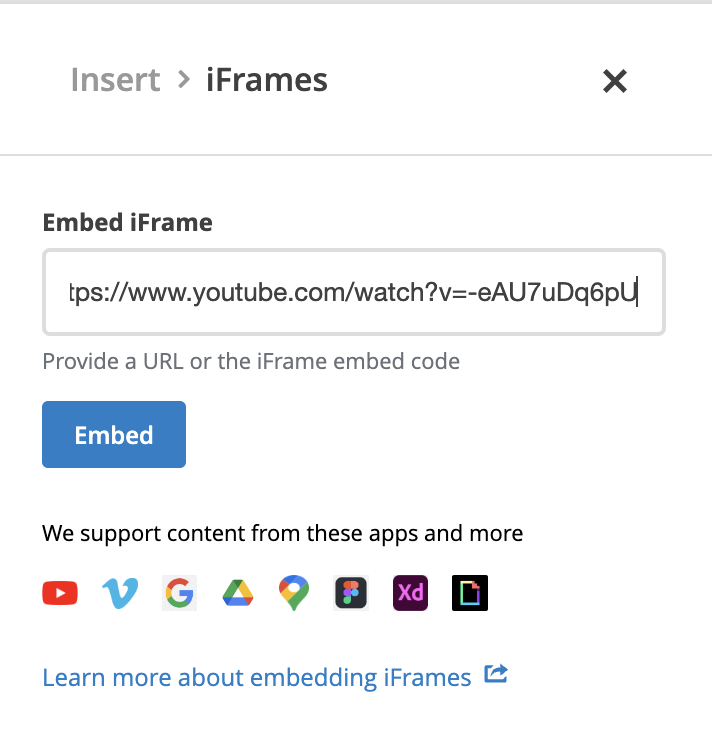 2. Embedding via an Embed Code
Proceed to the Share tab below the screen of a chosen Youtube video. Select the Share option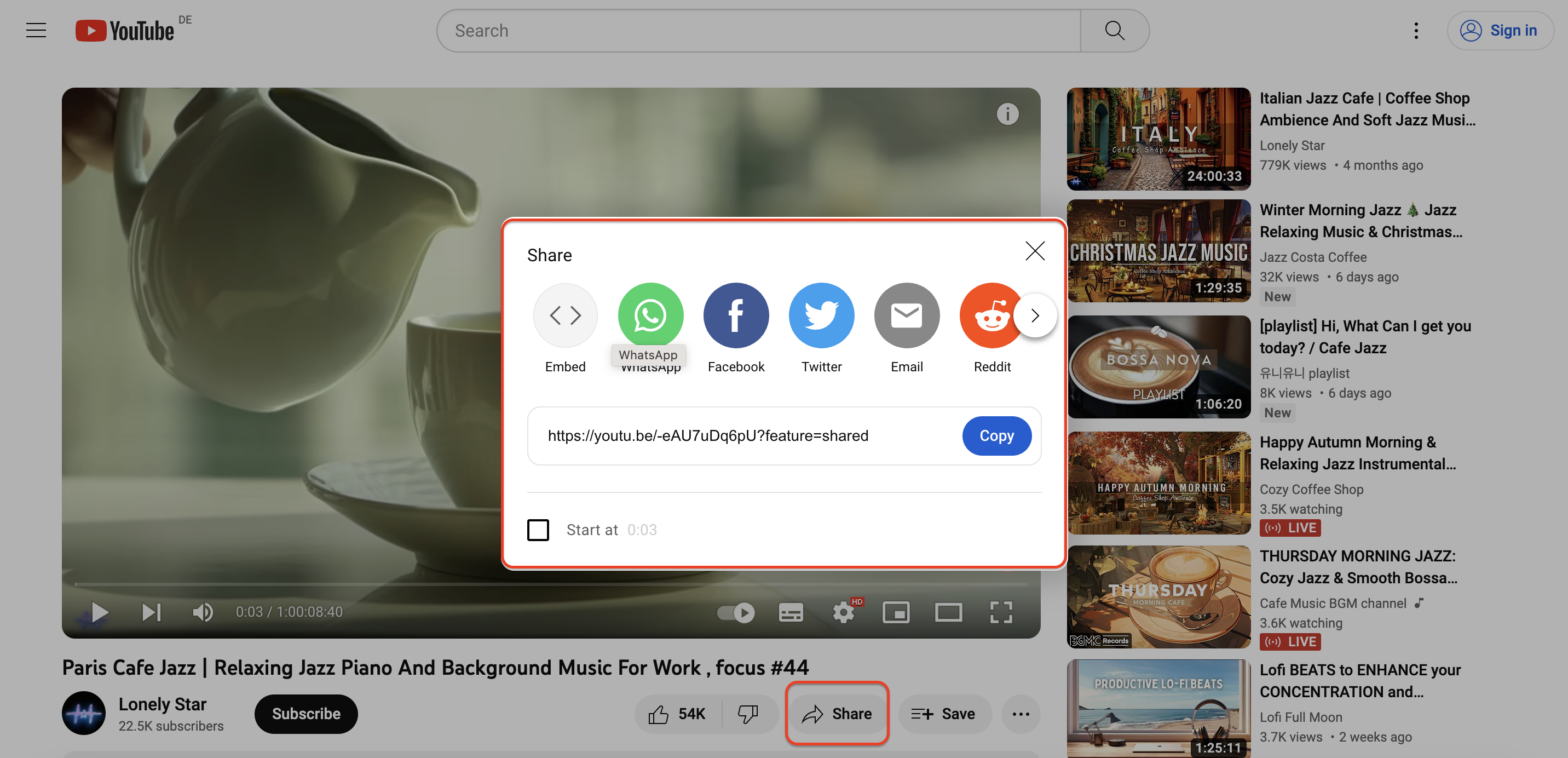 In the pop-up window, select the Embed circle
Copy the Embed Code shown and proceed to paste it into the Embed iFrame field on the Conceptboard board

Once embedded on the board, Youtube videos can also be played in a full screen mode, and managed as any other Youtube video.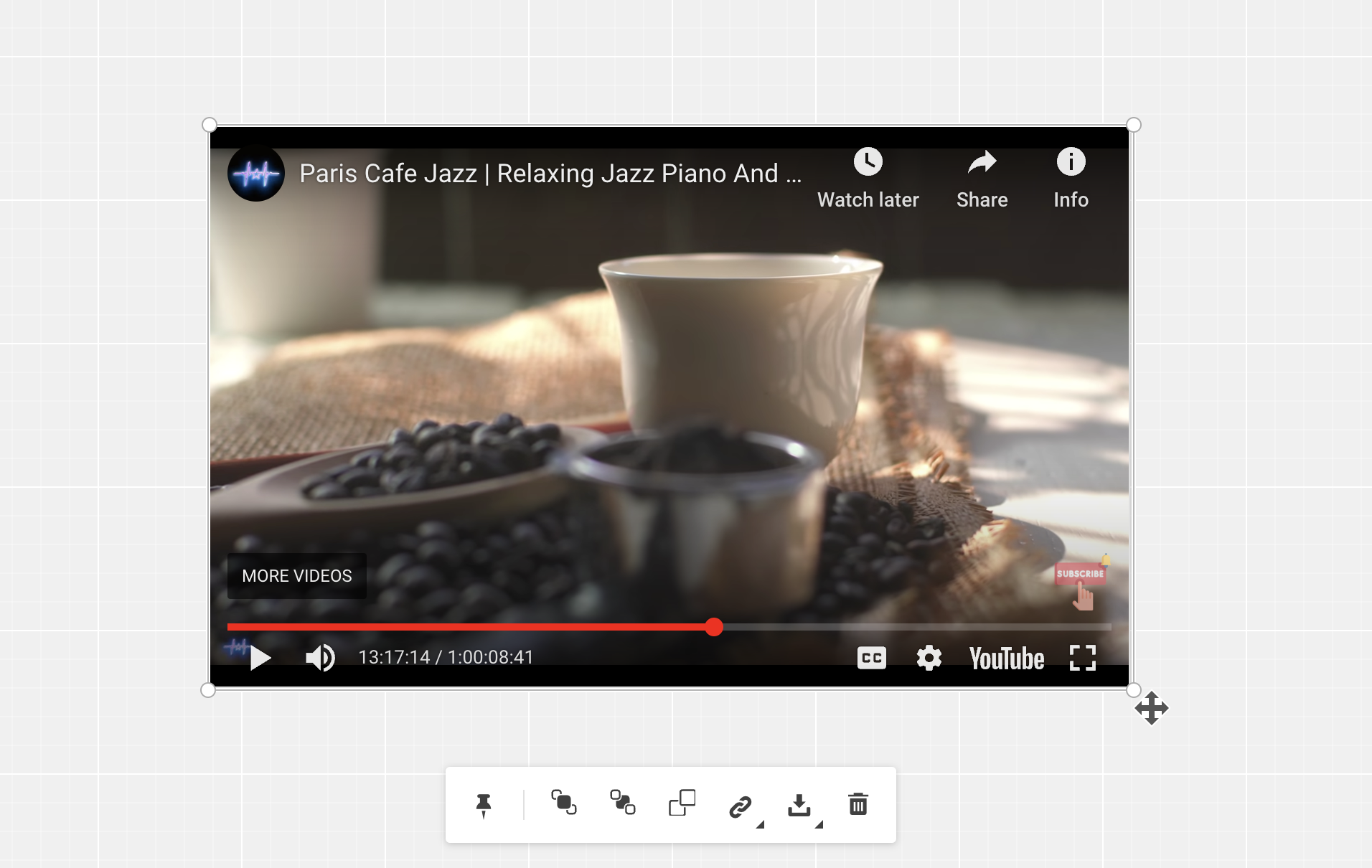 We wish you Happy Collaborating!