How To Access Board Attachments
On your Boards page, click on the three-dot menu and select the 'Attachments'.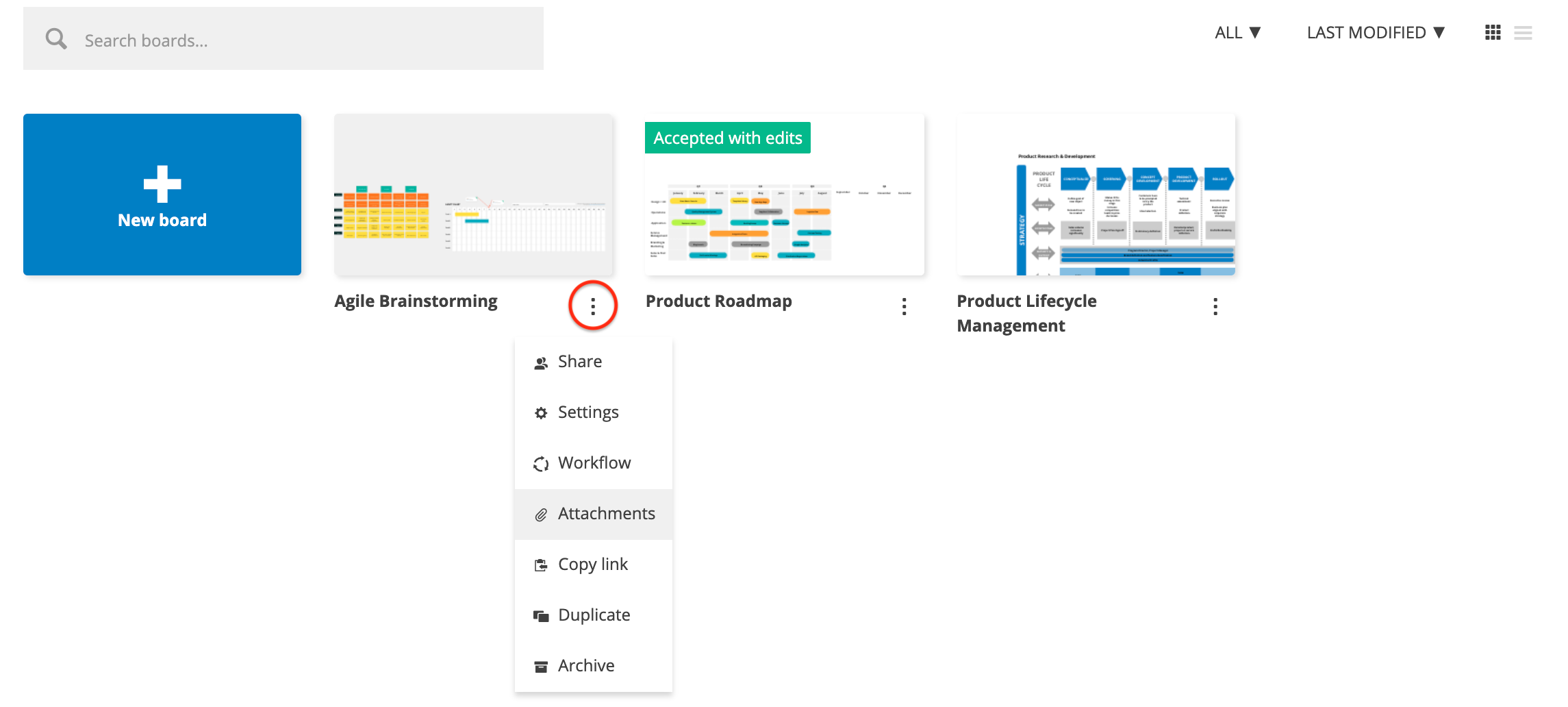 In the board, click on the Board menu and choose 'Attachments'.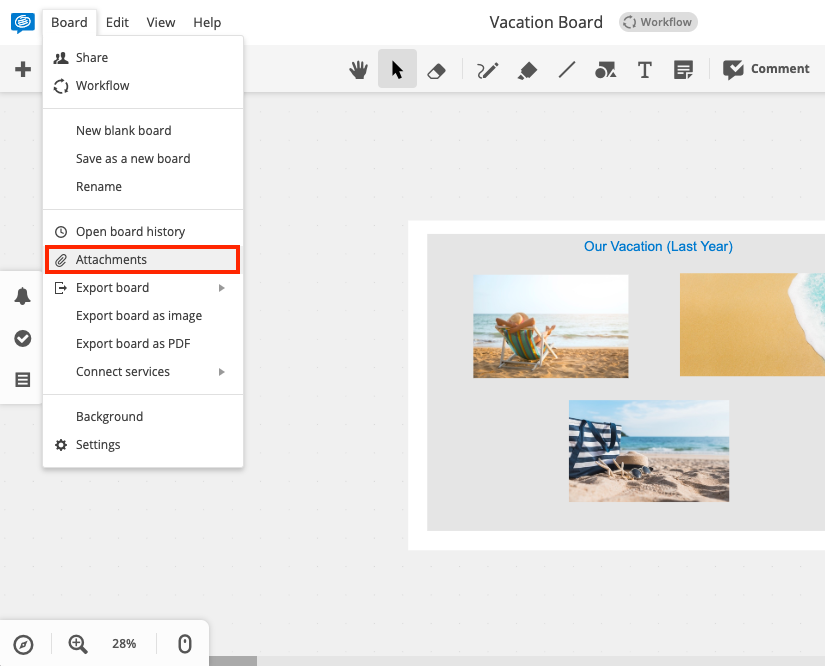 Board Attachments
In the 'Attachments' dialog you can download individual files that have been added to a board.
Hover over the file you want and click to download it to your computer.
If you need to remove a file, simply click the delete button in the upper right corner of an attachment.
Note: The file will still be visible on the board, but can no longer be downloaded.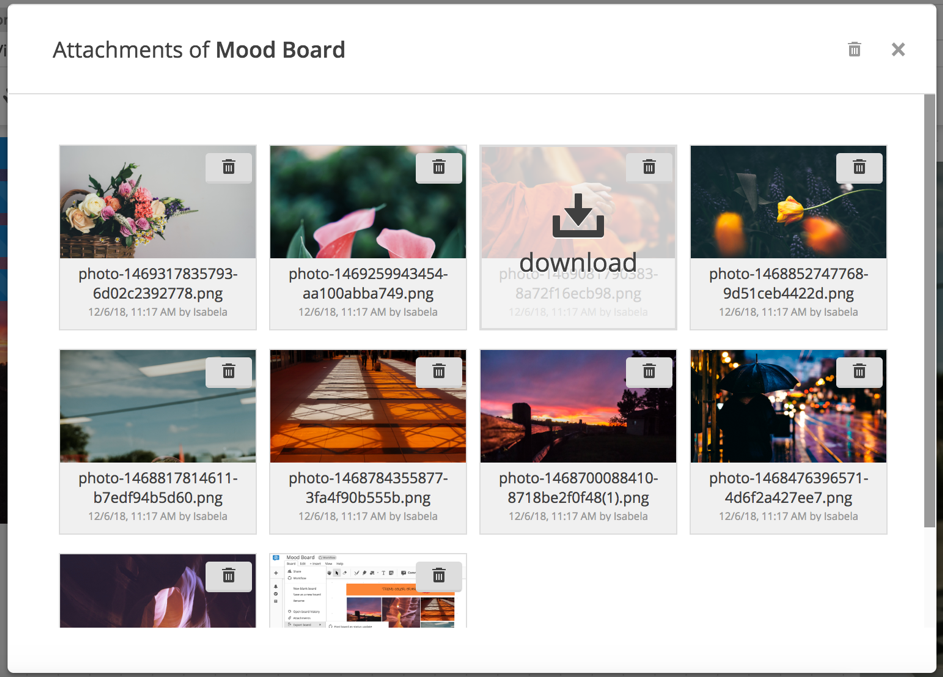 You can add Zip files, and other non-supported formats to a board, and they will be available for download from the downloads menu (but they will not be viewable on the board itself).
If you need more info, check out the chapter on currently supported file formats in this article.
Board Export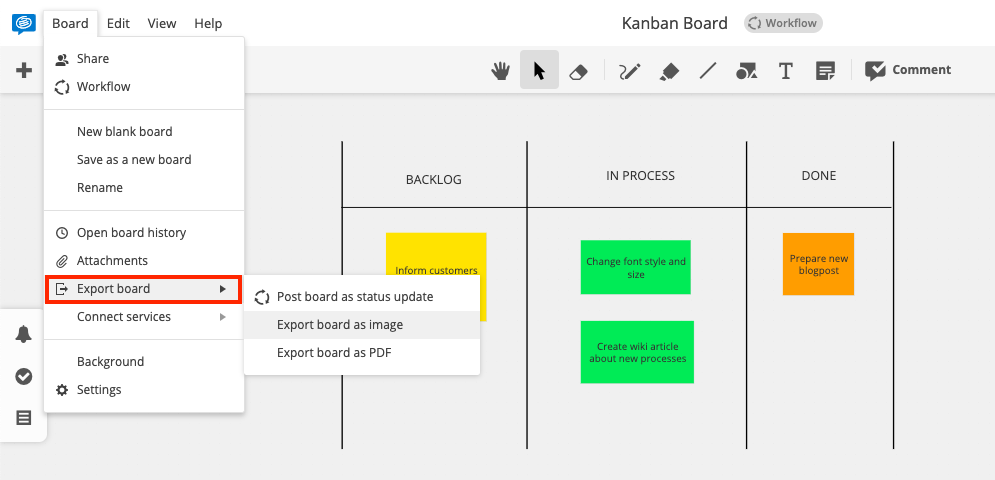 You can download the complete board or board elements via the Export board option, either as a PDF or as a PNG image.
Section Export
On professional boards, you can export individual sections by right clicking on a section in your board section outline and choosing 'Export section as image' or 'Export section(s) as PDF'.
Specific Selection Export
You can also export specific items in your board that you have selected as a PNG image.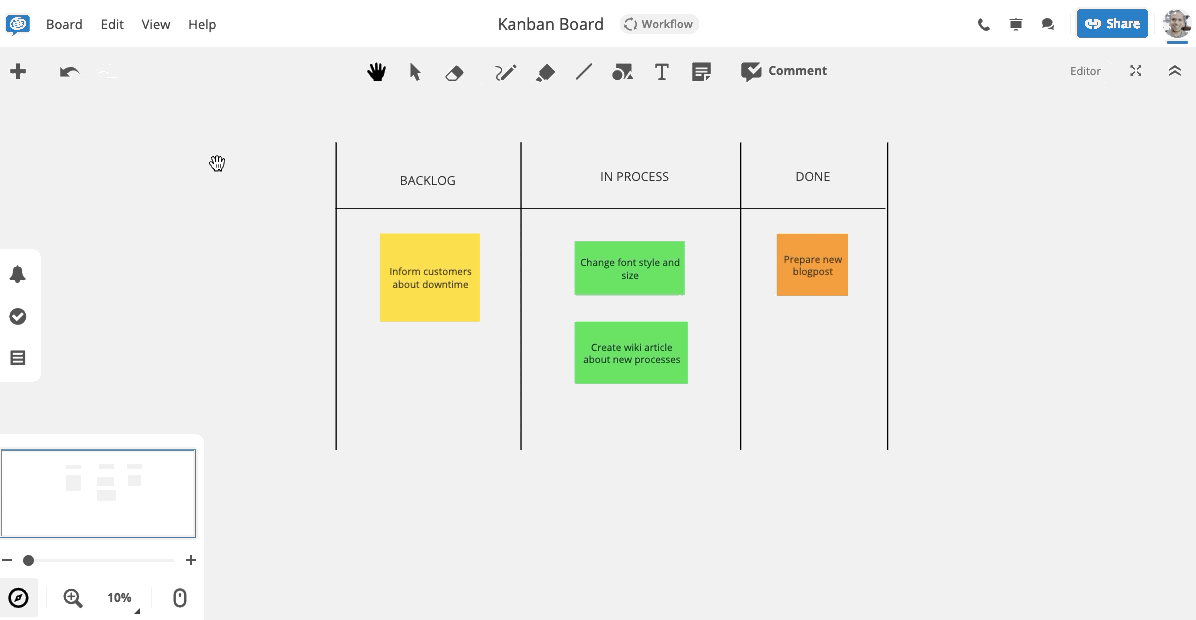 Using the Select tool, select all items that you would like to export. Once they have been selected, right click or click on the Edit menu in your top toolbar and choose Export and then Selection.
A new tab will automatically open with the selections that you have chosen to export.