Conceptboard is recognizing the device you are working with. Accordingly it presets the different navigation modes. There are three modes:
Trackpad & Keyboard
Mouse & Keyboard
Touch Device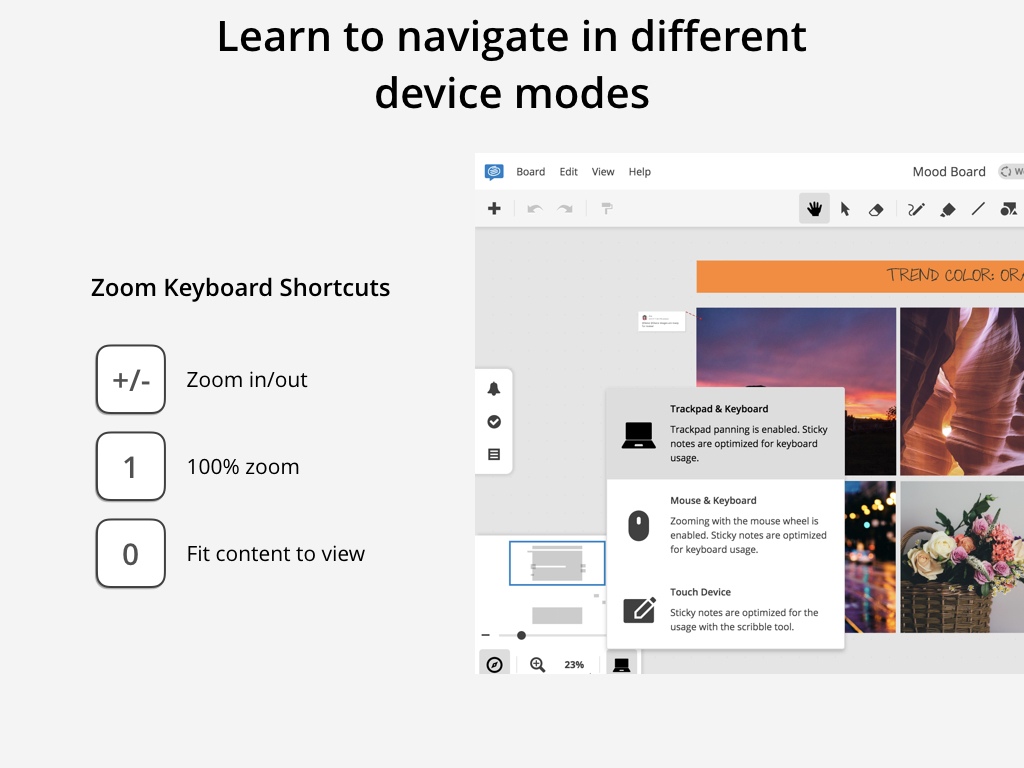 How to move around the board and zoom in the different modes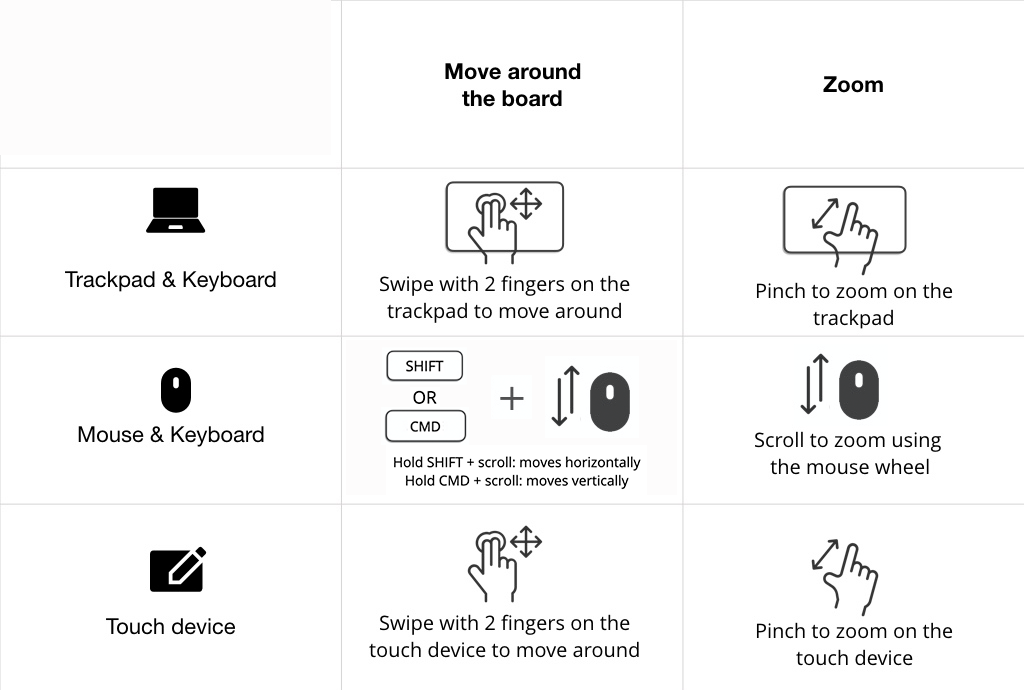 Zoom Tool
Select the Zoom tool (Z) and use it to select an area of your board, or use the drop down menu. Additionally you can use the different zoom presets. We recommend using the board with 100% zoom.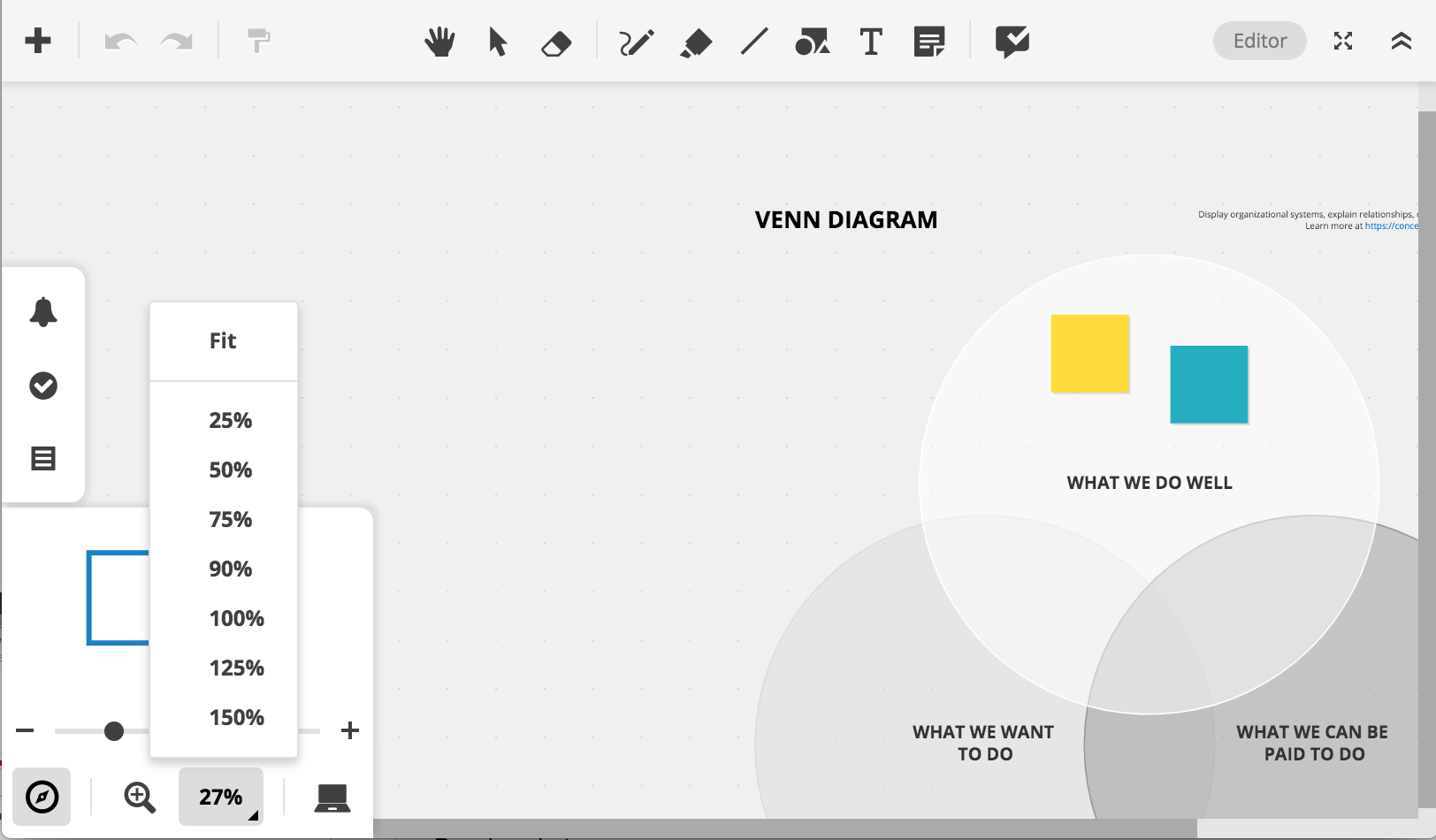 Minimap
The minimap displays a smaller version of your board including the outline of all the items on it. A rectangle on the map always shows your current position and field of view. When you click the '+' and '-' buttons below the map, you will zoom into the board while keeping your current position in the board.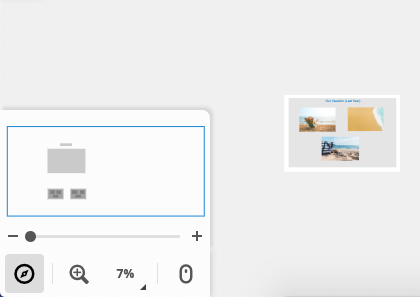 Tablets and Touch Screen Devices
This is the expected behavior for supported browsers on Windows and Mac. This can differ based on the mouse, trackpad, and drivers you have installed on your device. Please reach out to us in support if you have any questions!