Conceptboard is automatically trying to set the zoom and navigation settings for your device. This is to make it easier to switch and work on Conceptboard across multiple devices.
There are three modes:
Trackpad & Keyboard
Mouse & Keyboard
Touch Device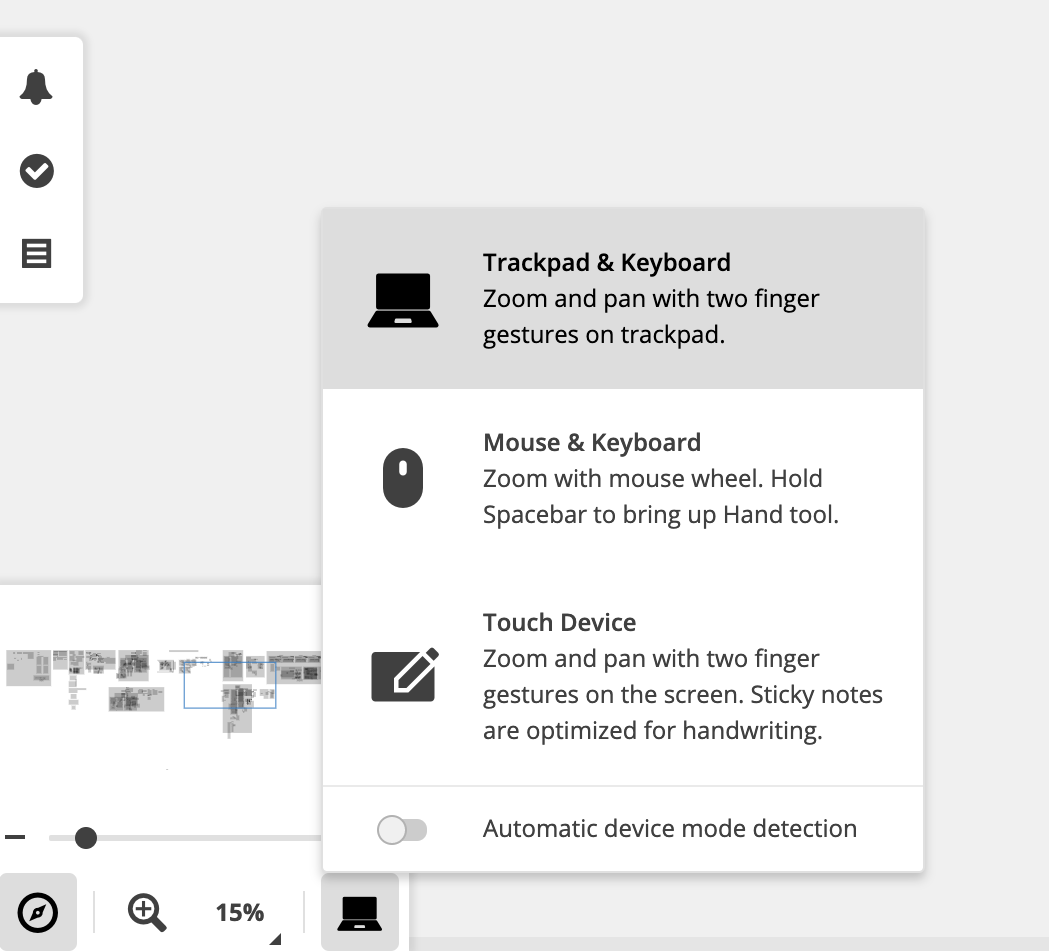 If you prefer to always have one mode set for your account, turn off the Automatic device mode detection toggle from the minimap. Your account will always use the setting you have chosen, regardless of the device you are on.
How to move around the board and zoom in the different modes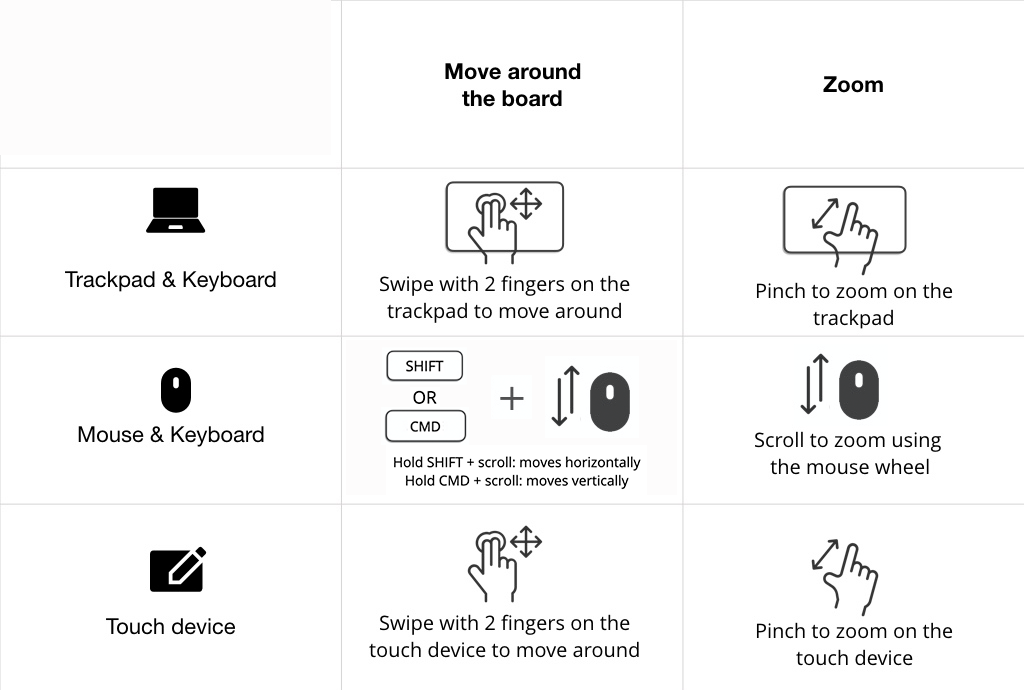 Zoom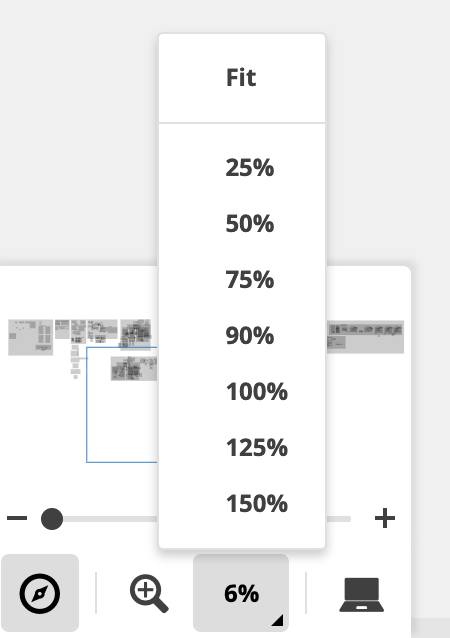 Select the Zoom tool (Z) and use it to select an area of your board or select one of the presets in the minimap. We recommend using the board at 100%+ zoom. Hold Shift and then click on the board to zoom out with the Zoom tool.
Hint: For best practice, work between 100% to 200% zoom. Don't space out your board so much that it gets to 1% when zoomed to fit. This will help you having a faster boards when working in them.
Zoom shortcuts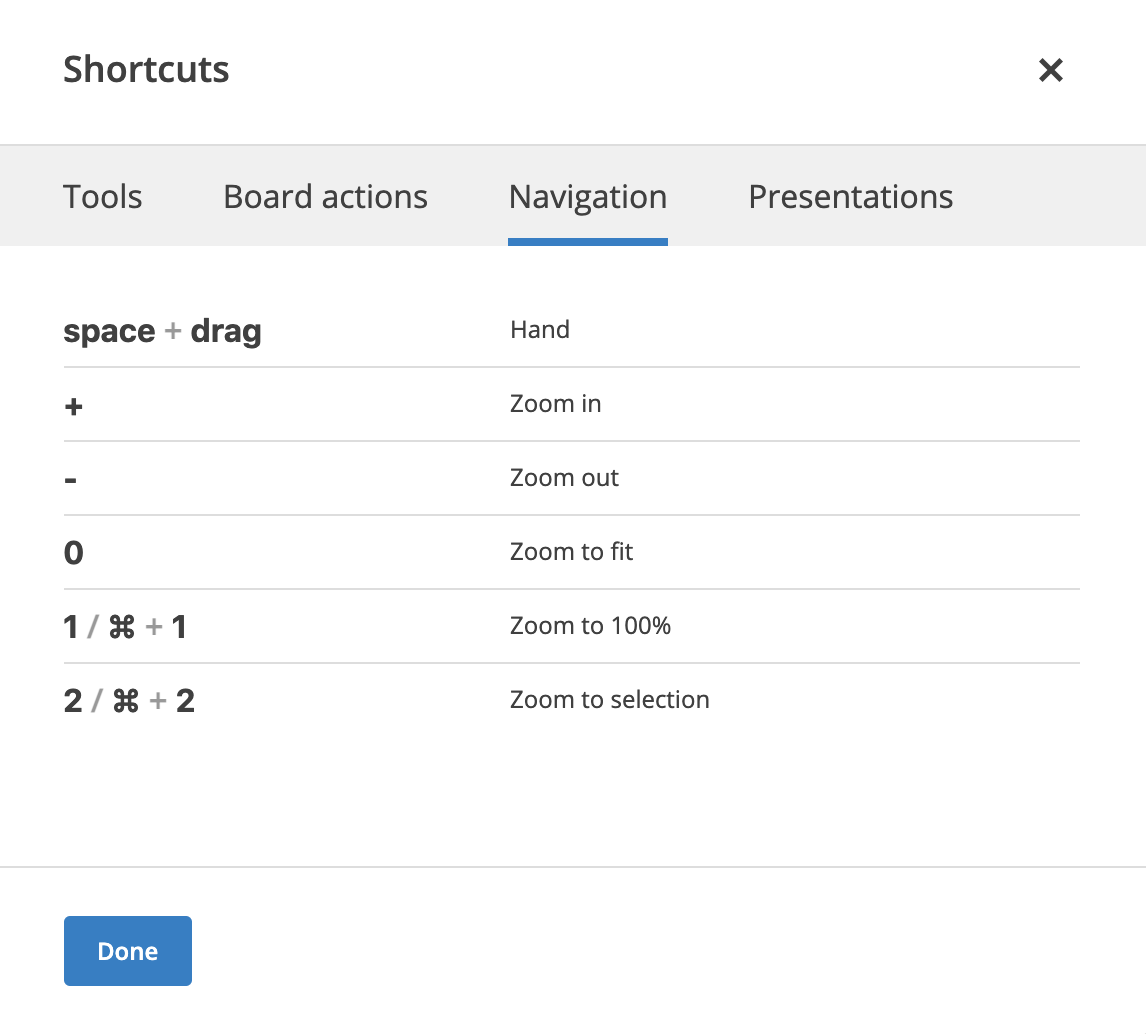 You can find a list of the shortcuts in the board "Help" menu.
Minimap
The minimap is an overview of all of your content on the board and your position. Toggle it on/off via the keyboard shortcut (M). Your current view and position matches your user color in the board (blue for first user). Other users view area is also shown in the minimap, and their color matches to their active user icon in the upper right corner of the board.
Tablets and touchscreen devices
This is the expected behavior for supported browsers on Windows and Mac. This can differ based on the mouse, trackpad, and drivers you have installed on your device. Please reach out to us in support if you have any questions!
Hint: We developed a browser-based application, device-specific support is therefore not possible.