When your account is paused, it means that either your payment information is missing or it is invalid. Please note, all members of your team will not be able to access their boards until your team account is reactivated. Your account is not deleted, it has been placed on hold until the payment information is updated.
Only administrators and internal users are able to reactivate the account. External users will see a message to contact their administrator to update the payment information. All administrators of your team can be found on the Users page.
Reactivate your Account
To reactivate your account, you will need to update your payment information.
Upon signing into your Conceptboard, you will automatically get a popup stating that your account has been paused. Click on Reactivate plan button to access your Plan & Payment tab.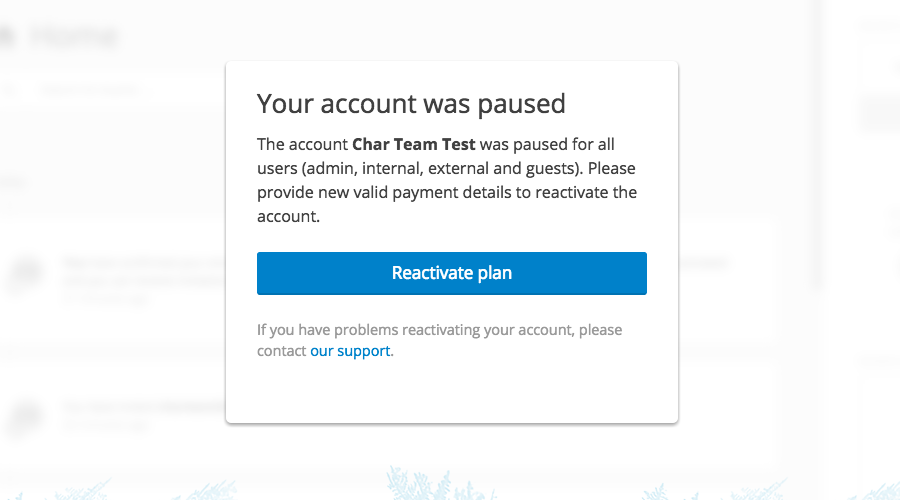 A second popup will appear telling you that you will have 24 hours to update your payment information or your account will be frozen again.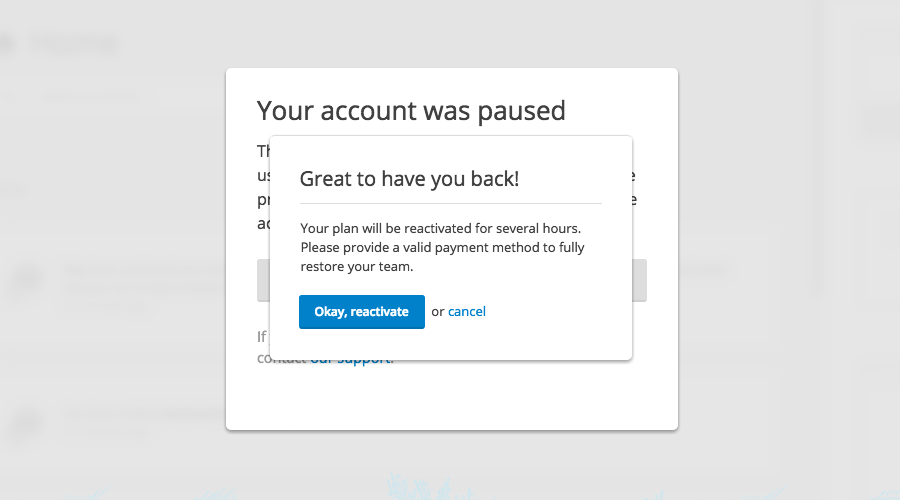 Click on 'Okay, reactivate' button to be brought to your Plan & Payment tab where you can update your payment information.
Update Payment Information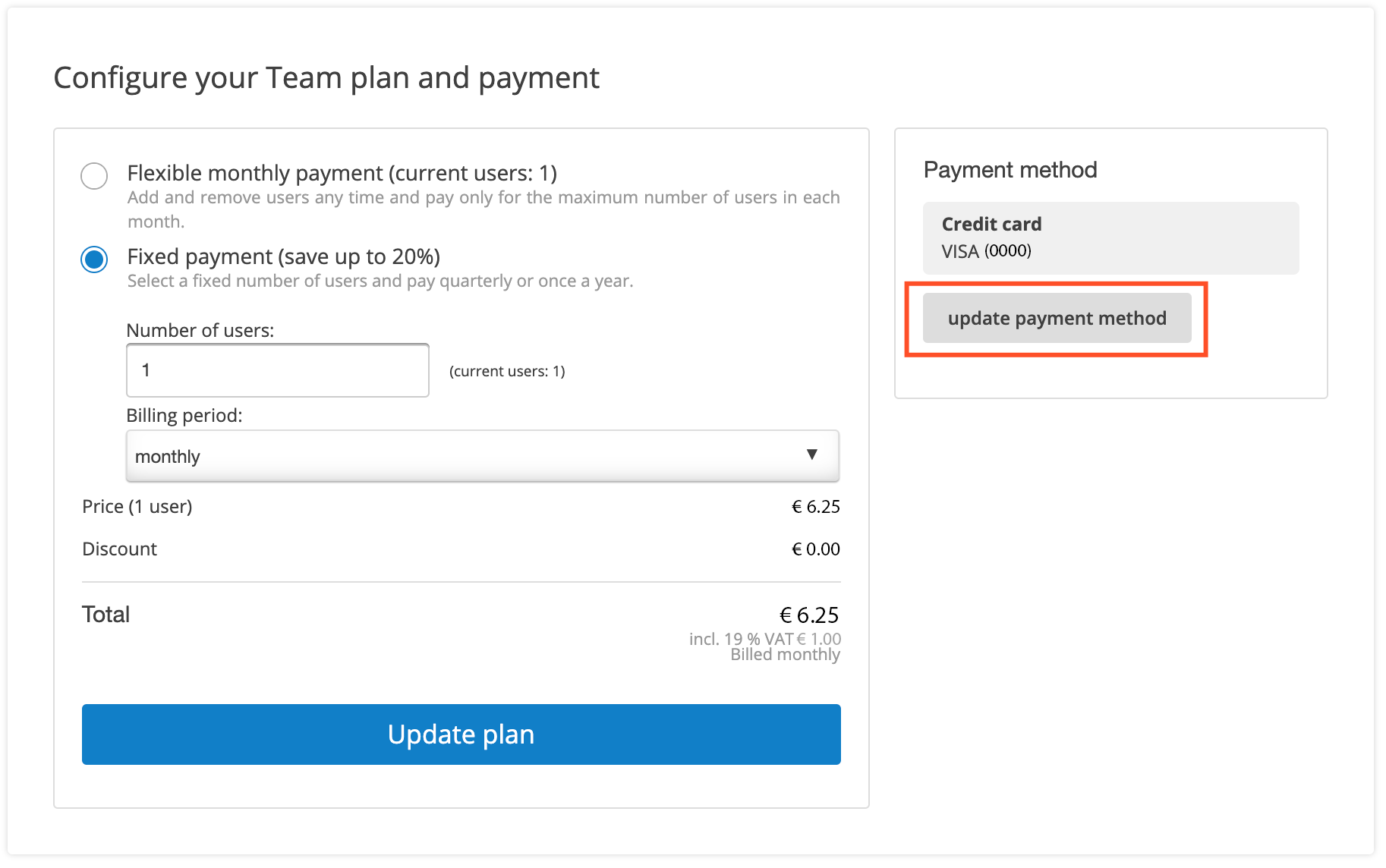 Click on 'update payment method' button to the right side of your team plan information. Once the Adyen dialog box opens, click Okay to direct you to the available payment options.
Select your means of payment and click next. You will then be directed to your Payment method accepted page.