There are several ways to adapt the look of Conceptboard to the branding of your company. We think this is an important feature especially when working with clients and freelancers. 
Only users with a Professional, Enterprise, or Education license are able to implement custom branding and colors.
An administrator can make these changes to the company account. To access these settings click on your Customize Account tab under the Account page.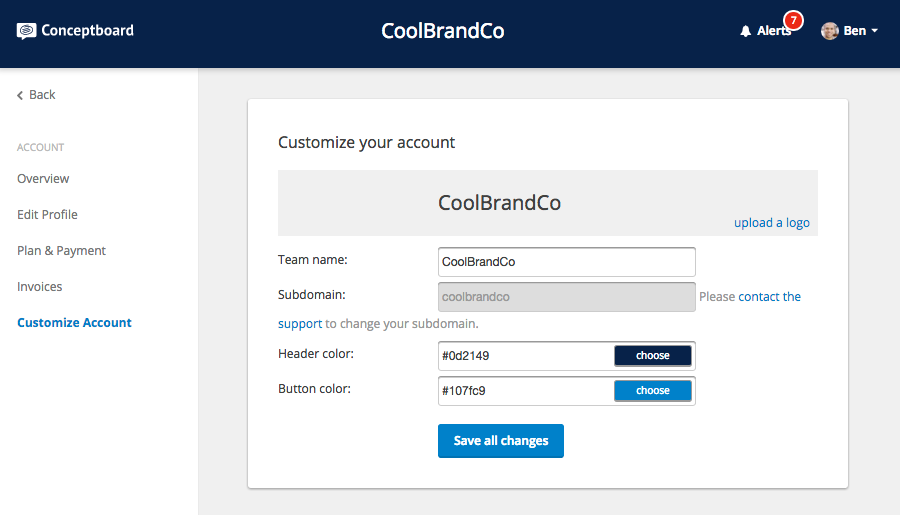 Upload your Logo
Click on upload a logo to select an image file from your computer and then click Save. If you need to remove a logo, click on the upload a logo link then check the remove logo check box. Don't forget to click on the Save all changes button! 
Places Where Your Company Logo is Shown
You should upload your company logo as soon as you have created your account. The logo shows up on all your company signup and login pages, as well as the main app pages. Here are some examples:
Company Board Page
Guests and users who are not logged in will see this page when you share a board link with them.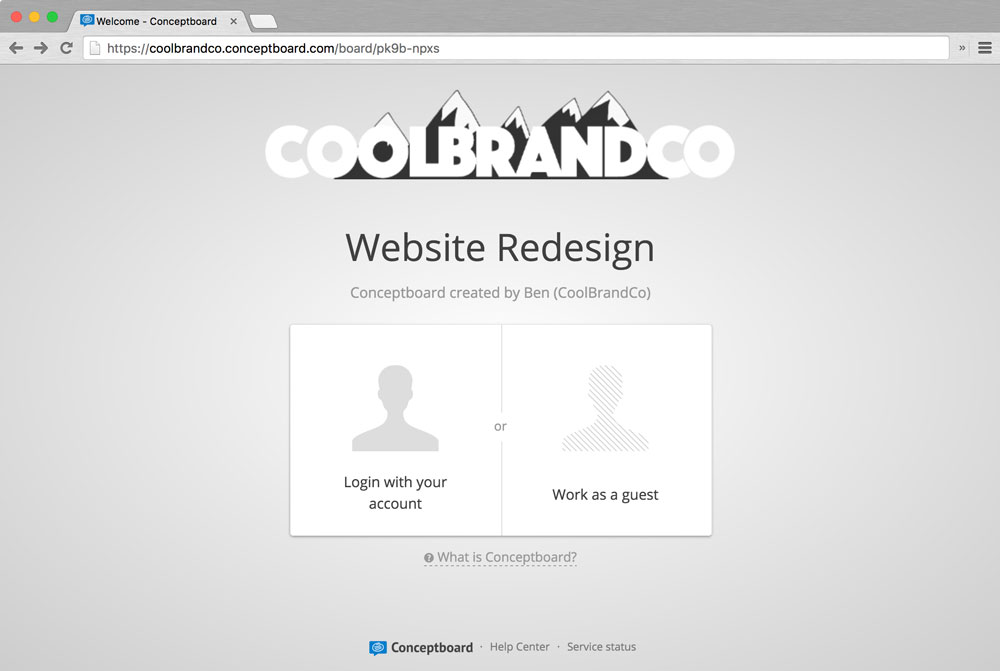 Company App Pages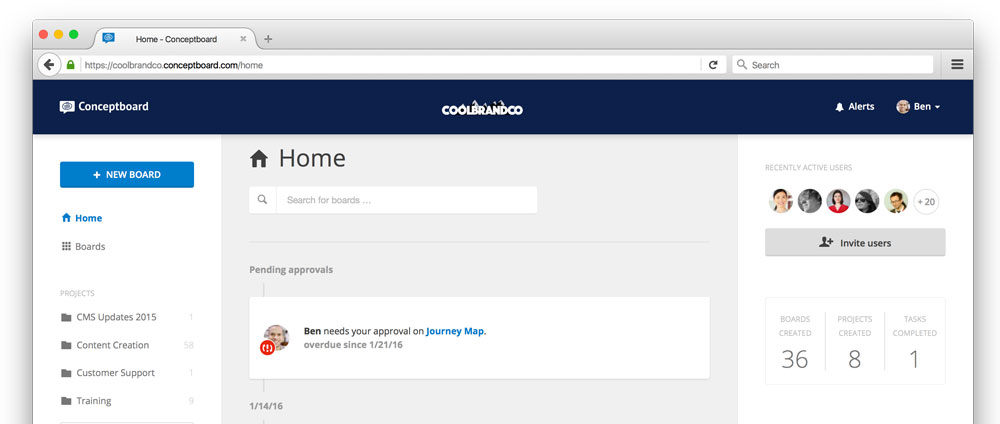 Company Join Page New User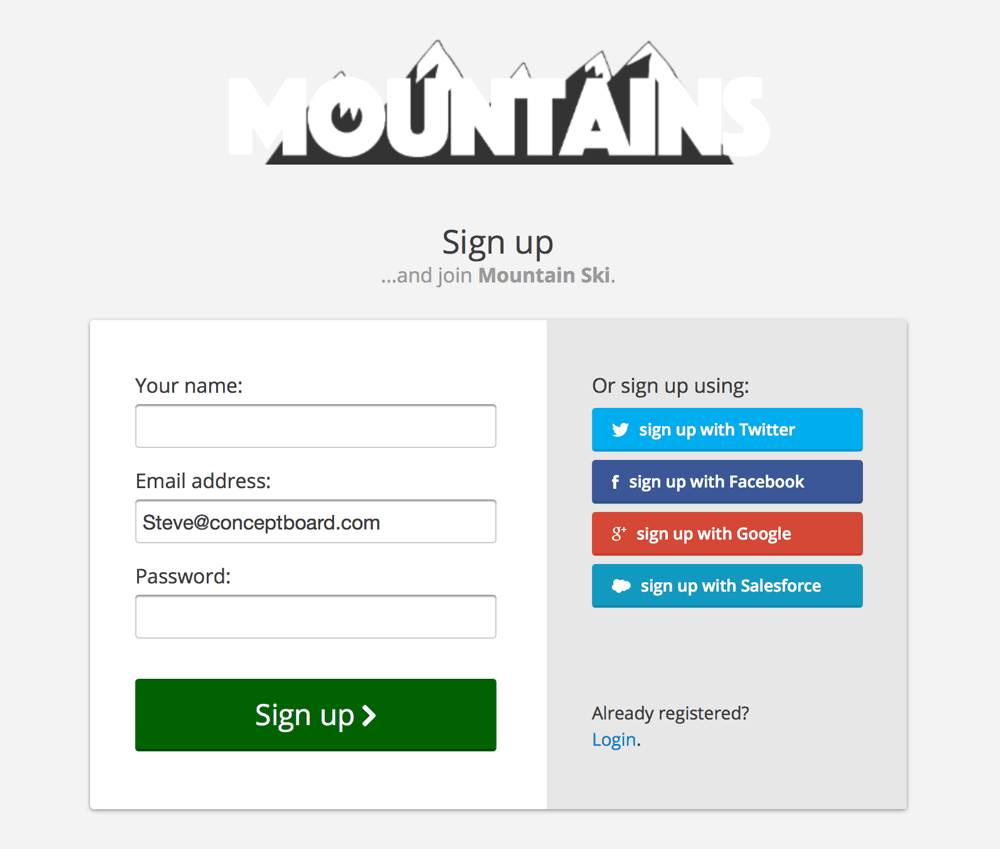 Company Join Page Existing User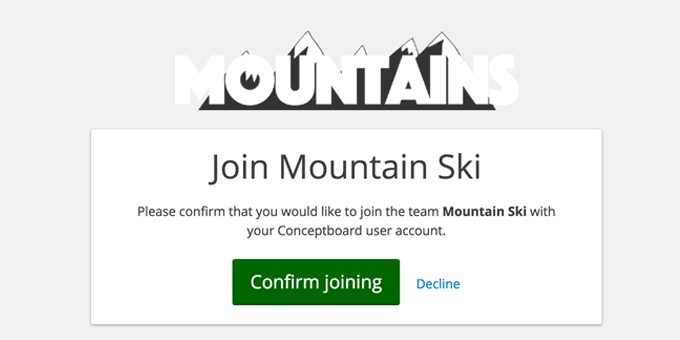 Changing your Brand Colors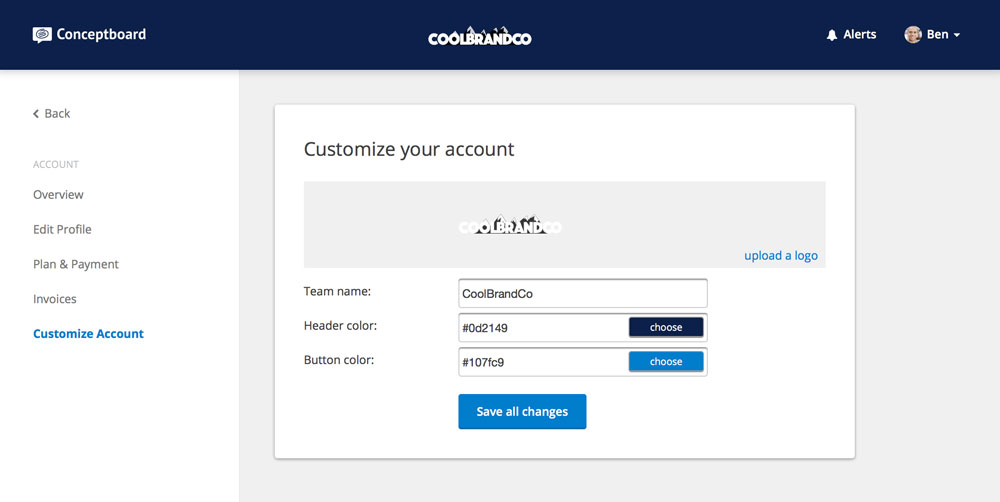 As an administrator, you can also adjust the team name and change the highlight and headline colors used in the app. 
You can either click on Choose color and select one of the predefined colors or insert the color hex code directly in the box.