Virtual meetings are believed to be cost-saving and time-saving. But if you aren't prepared, they can have the opposite result. This is why we noted down some tips and hints for you, on how to do powerful meetings with Conceptboard.
1. Preparation: First of all, make sure you prepare a board properly. If you don't want your collaborators to change content during the meeting, make sure you lock the board in the board settings.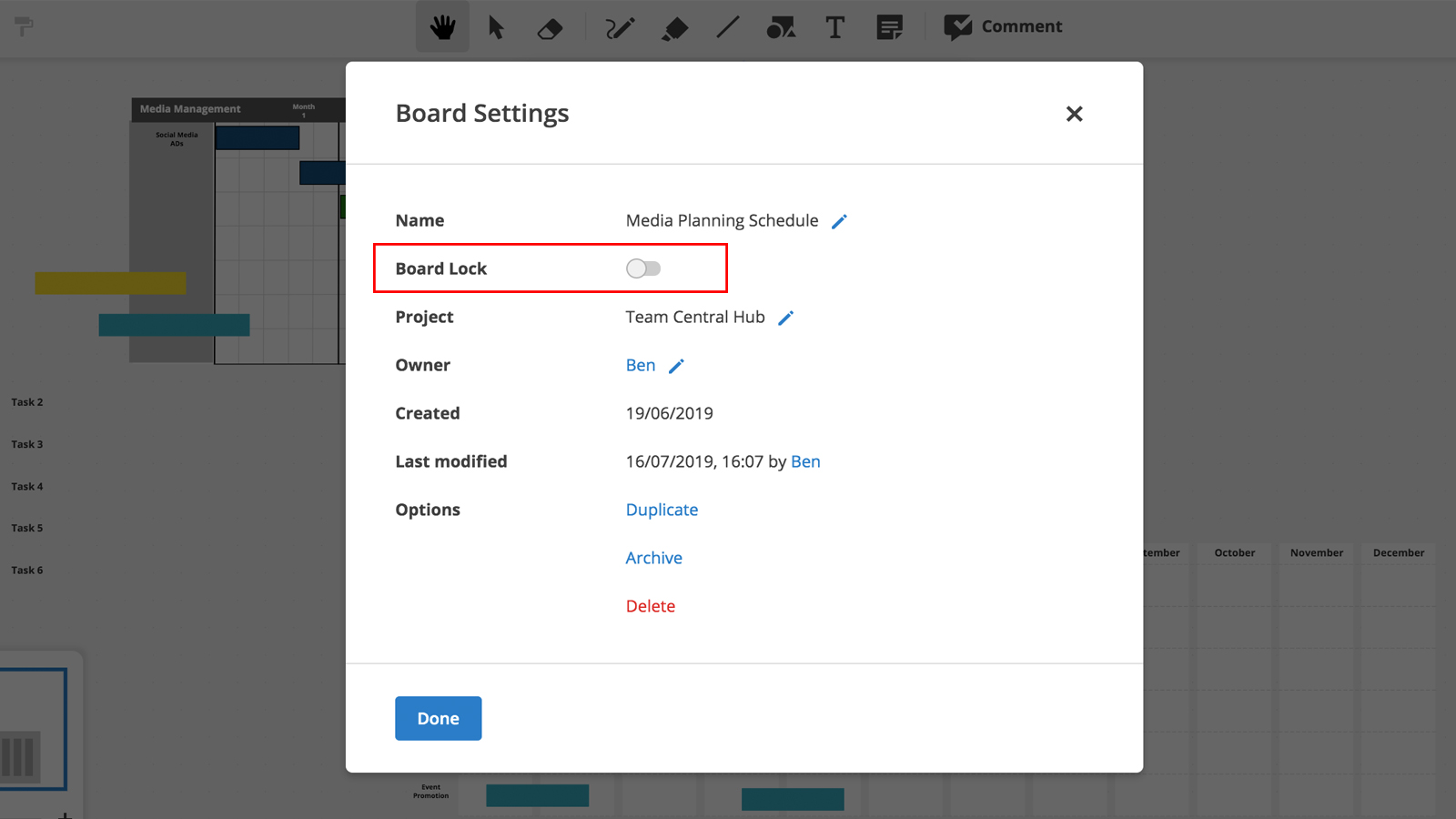 2. Invite up to 50 participants: In order to have a smooth experience by using Conceptboard for remote meetings, we recommend to use the board with up to 50 participants only. To guarantee a stable connection, please make sure you are accessing with a stable internet connection.
3. Moderation: For the purpose of leading your collaborators properly, turn on moderation during the meeting so that they follow your screen.
4. Hide user cursors: When collaborating with multiple people we also recommend to hide user cursors. In order to do so click on the view tab within the board and uncheck "view user cursors."