Whether you're moderating a presentation, facilitating a workshop or running a brainstorming session, the timer will simplify time management for everyone! It is available on all boards created by premium and business Conceptboard accounts.
You will find the timer tool at the bottom right-hand side of the board, next to the chat bubble. The board owner and all board editors have the control to start, pause and clear the timer on a board (make sure the Board management is set to "Board Owner and Editors"). Reviewers, Readers and Guests will see the timer but have no option to control it.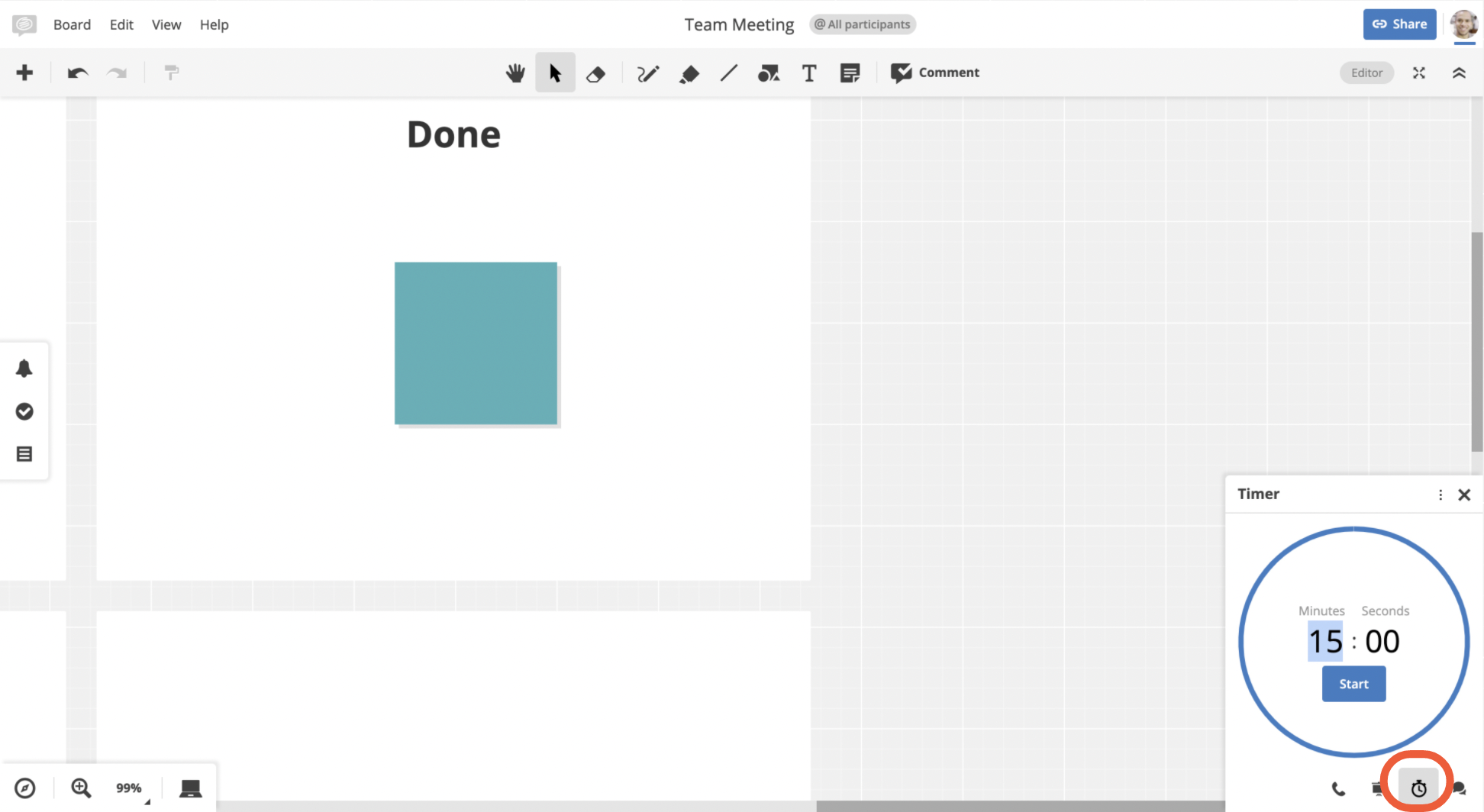 Starting a timer
To start a timer, just click the timer button, set the time period and click start. The timer will then count down for all board participants.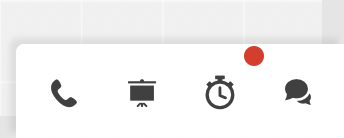 For board participants who have the timer menu hidden, a red dot will indicate that the timer is running.

When the timer has ended, an alarm sound is fired and a toast message in the upper left of the board will show up. This message is persistent, meaning the user must click the x to close the message.
Pausing a timer
All board editors (if Board management is set to "Board Owner and Editors") can also pause a running timer. To do so, just click the pause button underneath the time display and the timer will be paused for all board participants. Once a timer is paused, you can also adjust the selected time period.
Resetting a timer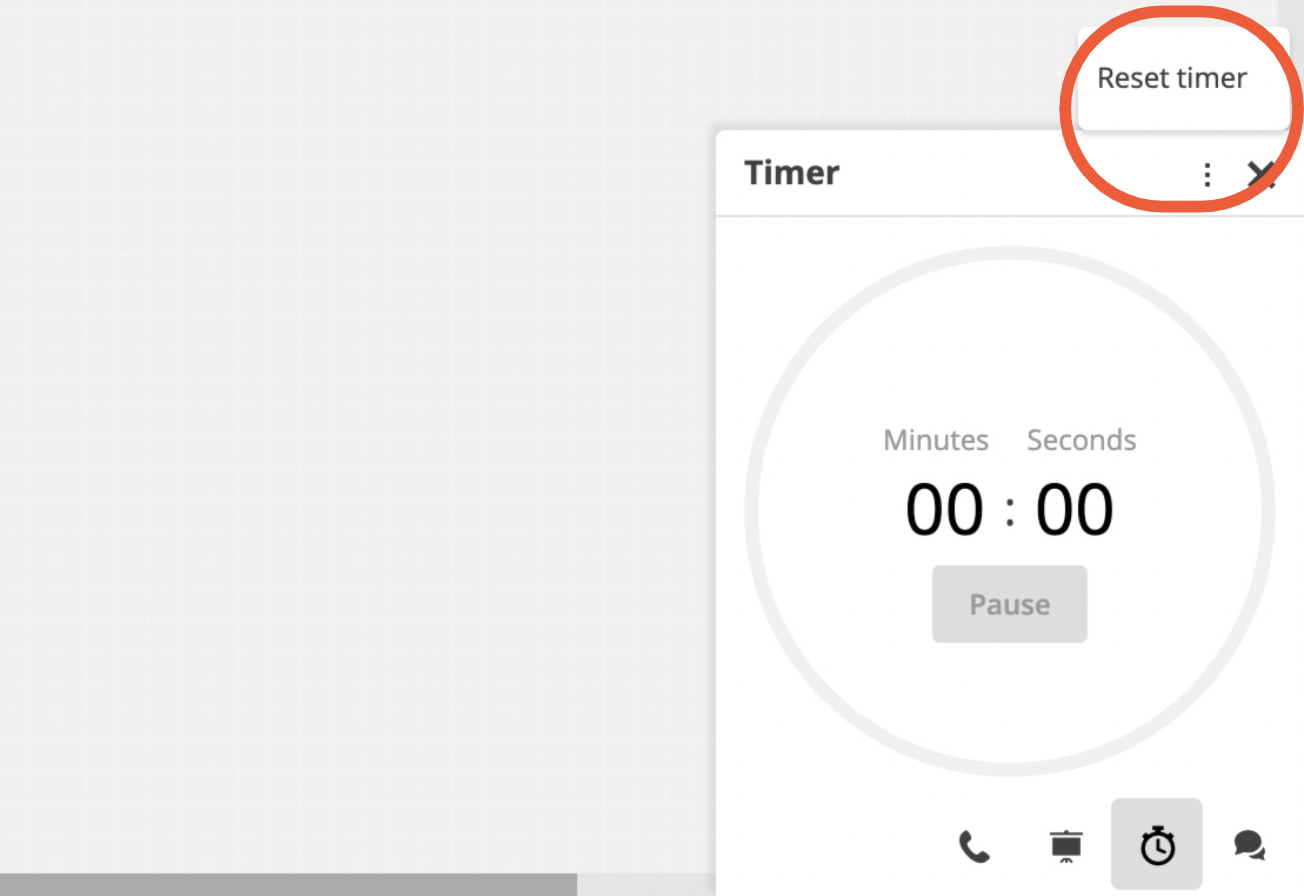 After the timer has ended, you can set a new timer by clicking "Reset timer" via the three-dot-menu of the timer. The time period will automatically be reset to your previously selected time and can be easily adjusted by entering another time period.

Once a timer is reset, all board participants are notified via a message in the upper left corner of the board. You can also select the reset option while a timer is still running. In this case, the running timer will be paused and set back to the initially selected time. You then need to click start to restart the timer.