To stay up to date on our technical updates and be aware of maintenance downtimes you can now follow our Conceptboard App Status Twitter Page.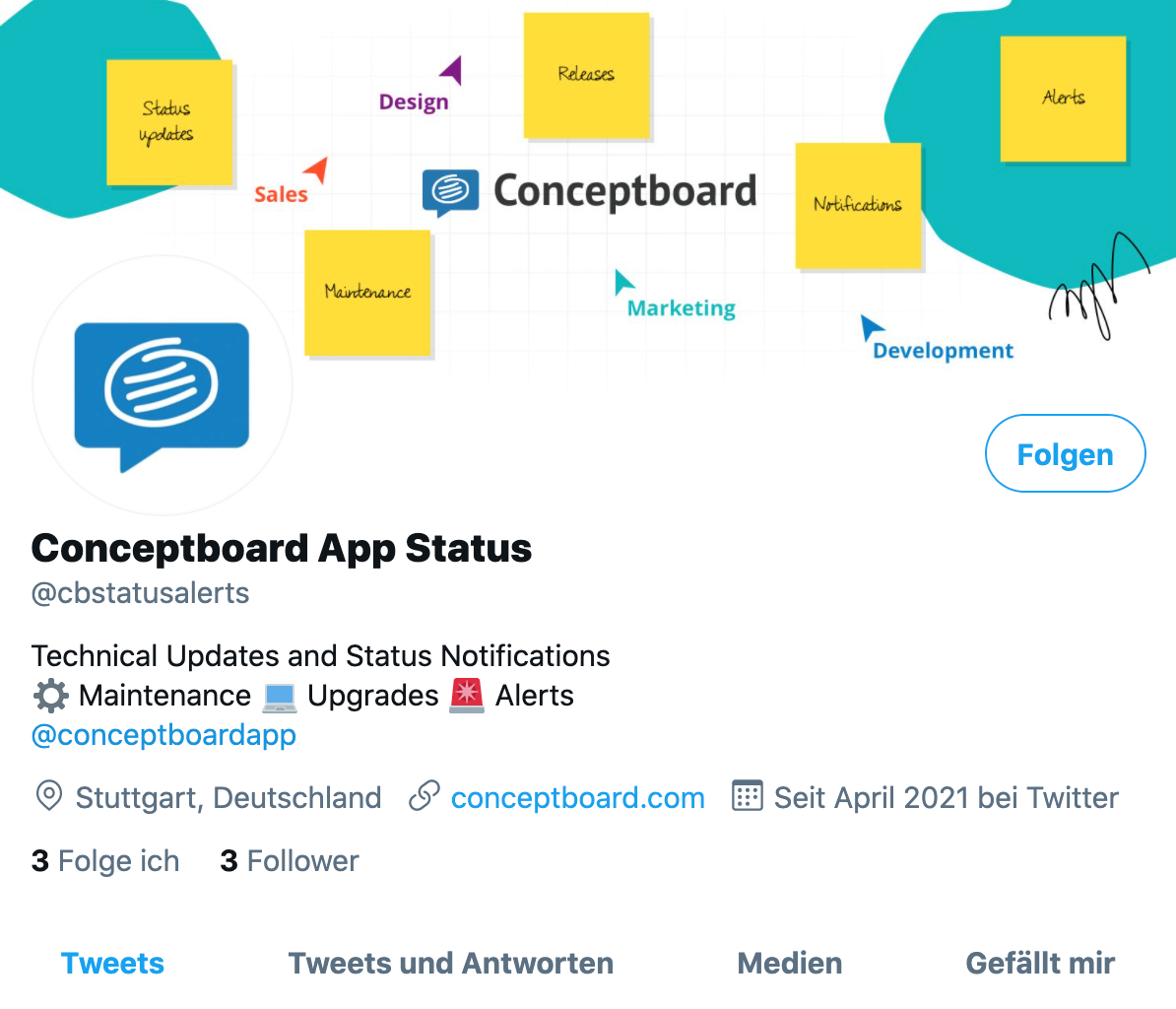 Turn on notifications
If you have a twitter account you can turn on the notifications to be informed right away when we are posting an update. Just click on the bell to activate them.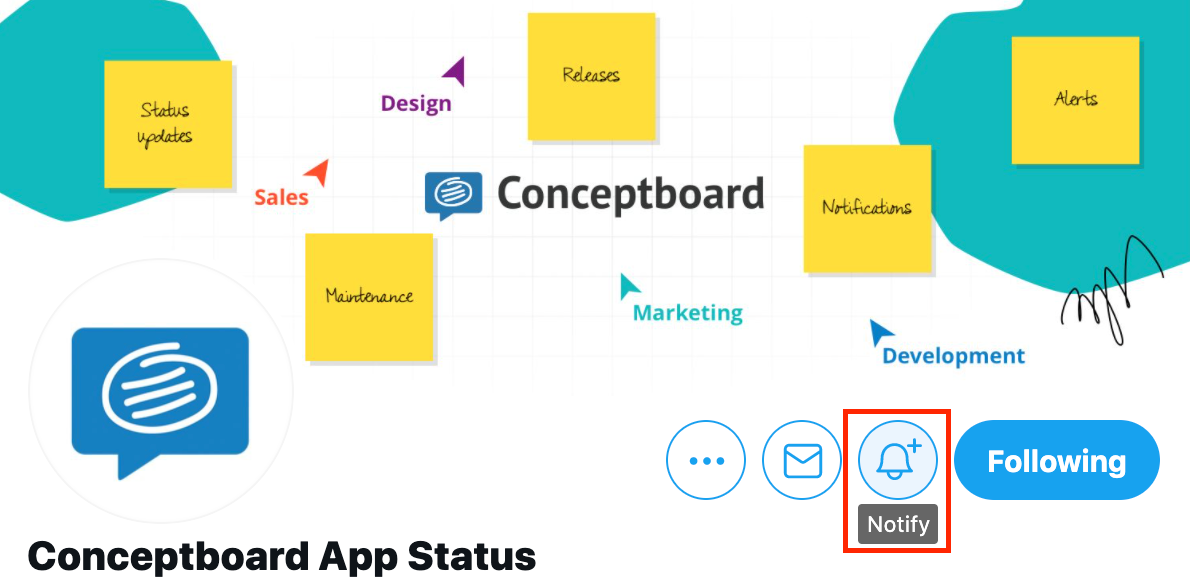 No twitter account?
If you don't have a twitter account you can save the page as a bookmark to check in regularly on the updates.