Single Sign On Release
We offer Enterprise teams in our Public SaaS a new Single Sign On login method. The feature is already visible to your team admins.
The feature currently requires Conceptboard Customer Success Team's assistance for the setup. We strongly do not recommend setting up the SSO alone, without our step-by-step guidance.

If you are interested in the activation of the feature with your Azure Active Directory through a SAML protocol, please reach out to us.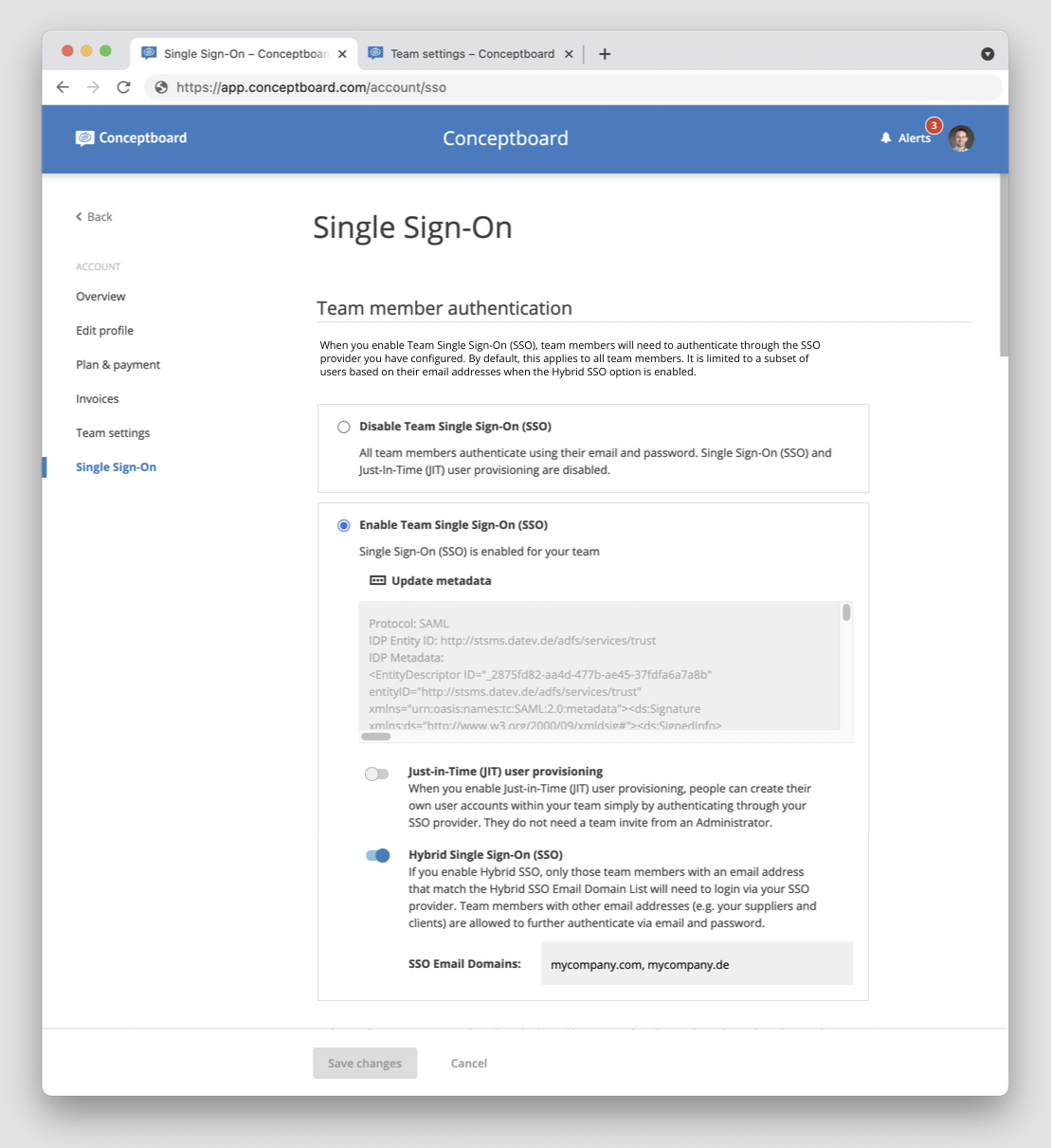 Application Icon for Download: