Conceptboard Store provides an easy way for you to have access to your license invoice history. You can check out invoices in one single place and download it in a PDF format.
How to Access your invoice history?
To access your account invoice history you need Admin permissions. After login into your account, go to the "account" option in the left menu. After, click on "Invoices" and then click on the "Invoice History" button. You will be redirected to the Conceptboard Store directly to the Invoice history section with all past invoices related to your team account.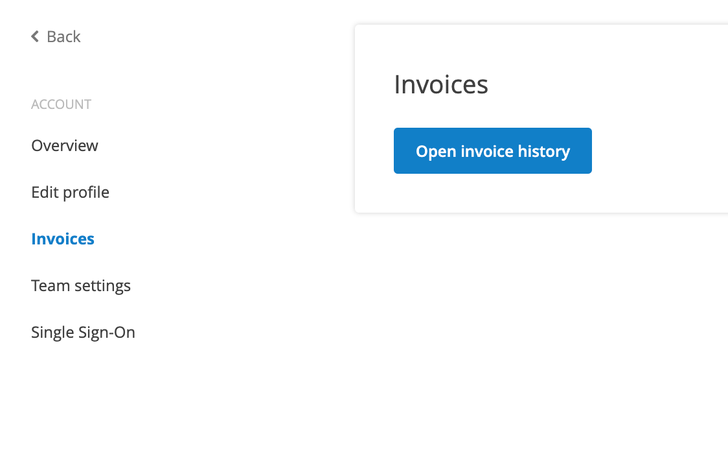 In this section, it's possible to check information regarding invoice date, number, invoice total amount, and the option to download it in a file format. We currently only support invoices in PDF file format.
Download Invoice
To download an invoice, click on the desired invoice "Download" button in the list.

This action will download the invoice in PDF file format. In order to open the file, you need a PDF reader.