Users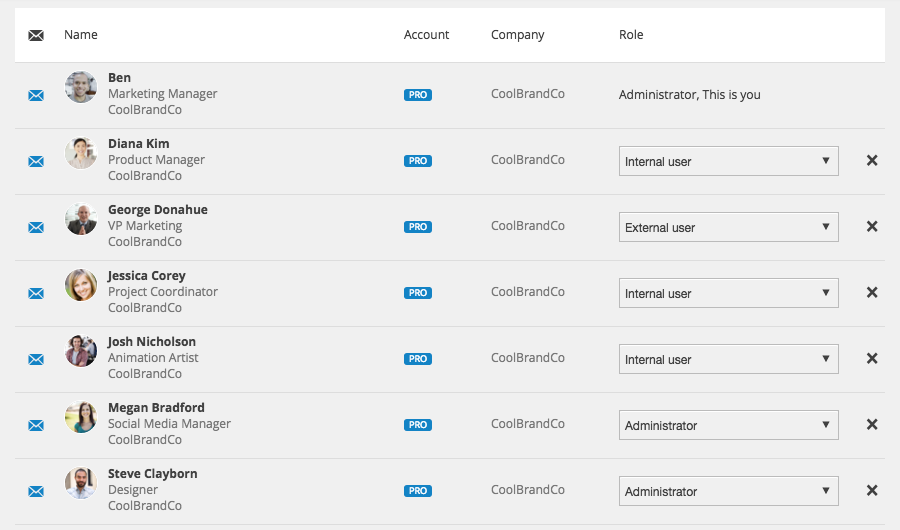 Professional users can have 4 different types of users on their Users page:
Team members (Pro users)
Other Professional users (Not part of your team)
Free users (Not part of your team)
Invitations
Pro Users
All Pro users will have a small blue PRO tag next to their name. Your team's members will have their role type shown to the right of their company name as:
Administrator
Internal User
External User
If you have worked with other users (professional or nonprofessional) that are not a part of your team, they will show up on your list of users in the 'My contacts' tab. They are marked as Personal Contact but can be invited to your team. The option to Invite to my team should be used only for users that you wish to be part of your team and therefore you are willing to pay for.
When you are working on a board, you can @mention any user on your user list which will automatically share the board with them. (This does not work if the board is set to Specific users)
While you can share specific boards with anyone, projects can only be shared with other pro users.
Free Users
If you work with any free users, these users will have a Free tag next to their name and they will show up as a Personal Contact in the 'My conctacts' tab.
Invitations
For administrators, any invitations you've sent out to team members will also show up on your user list, under Open invitations, until that user creates an account. You can cancel, resend the invitation, or change the user's role from the Users page.
Note to administrators: Inviting a new user to your team is billed as per your current plan.
Guests
Team accounts benefit from an unlimited number of guests, meaning guests and visitors on your board are free of charge.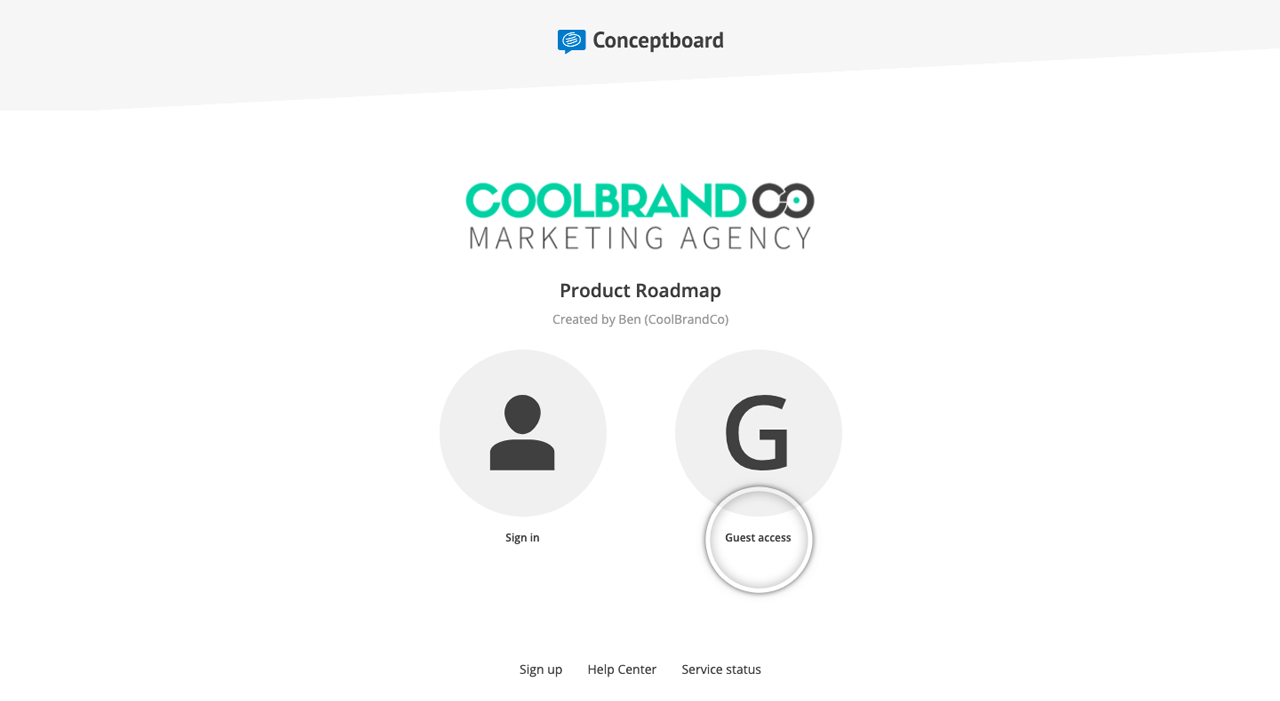 If you need to share a specific board with someone outside of Conceptboard, simply invite them to a board. After they receive the invitation and click on the link, they will have the option to Enter as guest and enter their name. Their name will be used for when they leave comments on boards.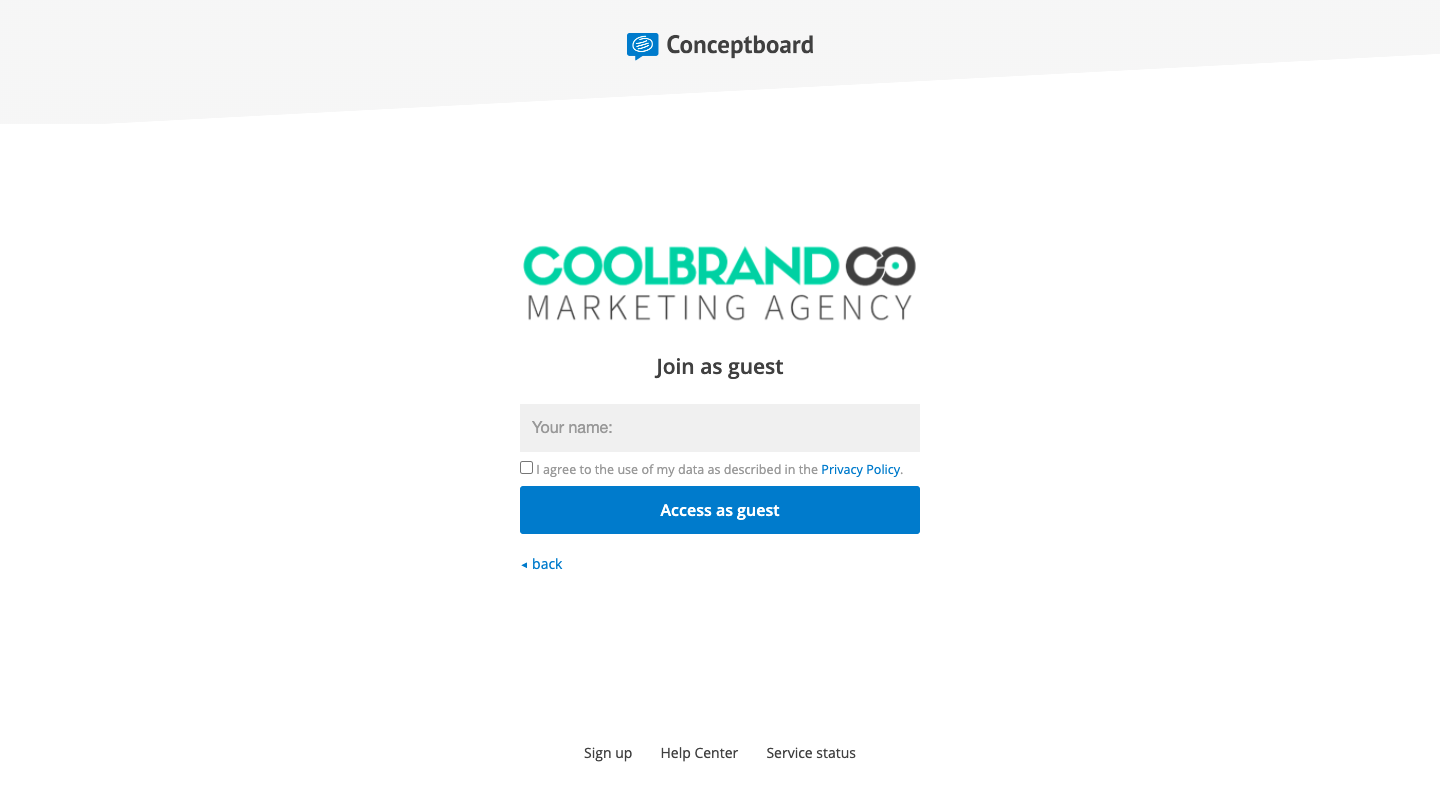 On free boards, guests can be Reviewers or Readers the board. On pro owned boards, guests can be any of the three roles: Editors, Reviewers, Readers.
As a Reviewer they can leave comments and mark up the content, but they can not use @mentions to alert a user to a comment, or receive any notifications or alerts about discussions on the board. See all permitted actions for the different access roles here.
When your board access is set to Specific Users, guests will not be able to access the board. You will first have to invite them to your team and they will have to create an account, and confirm their email address, before they will be able to access the board. This is to ensure that the right person is using the sent invitation of the board.