The administrator of your Conceptboard team account has to invite everyone to the team. If a team member other than an administrator wants to invite someone to the team, the administrator will need to approve the invite first before the invitation via email will be sent.
The email that the user will receive automatically after inviting them to the team will look like this, with the subject line: Invitation to (team name) on Conceptboard :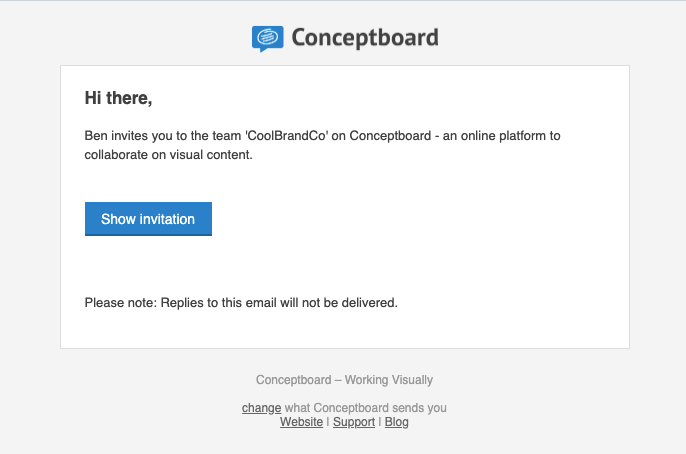 Click the Show invitation link, and create a new account, or login in with an existing free account you wish to connect to the team: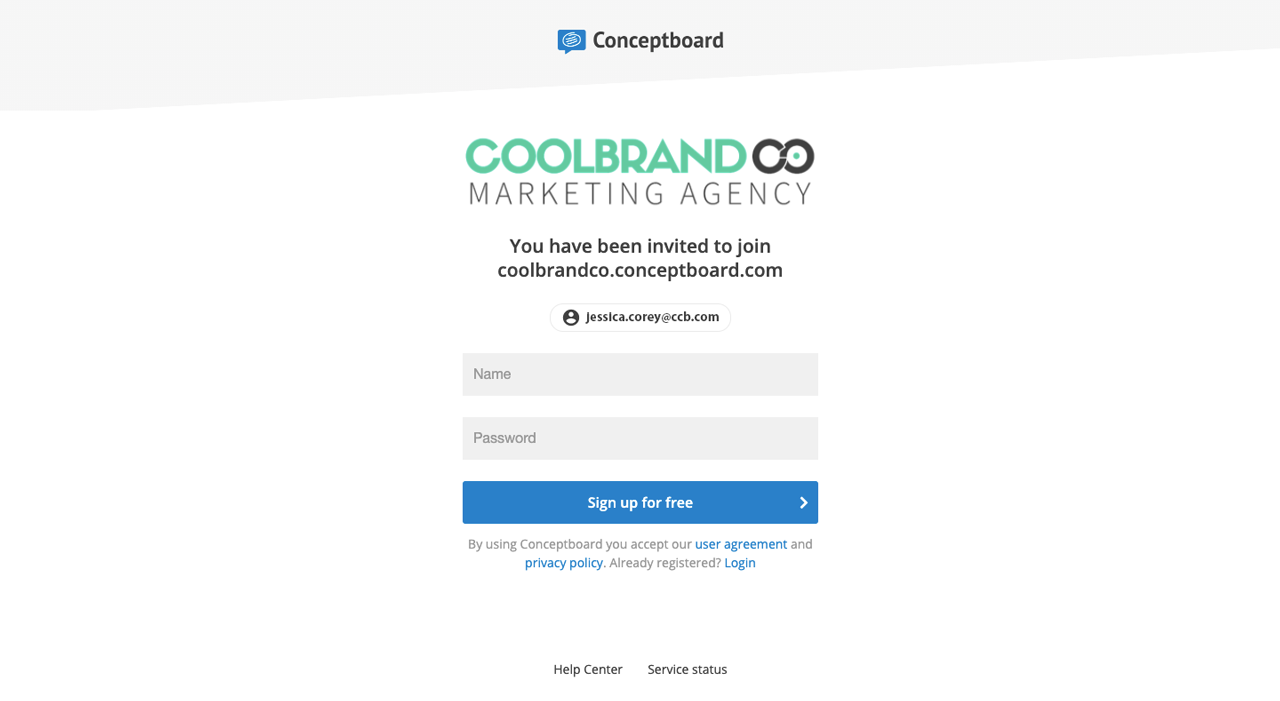 Confirm that you would like to join the team: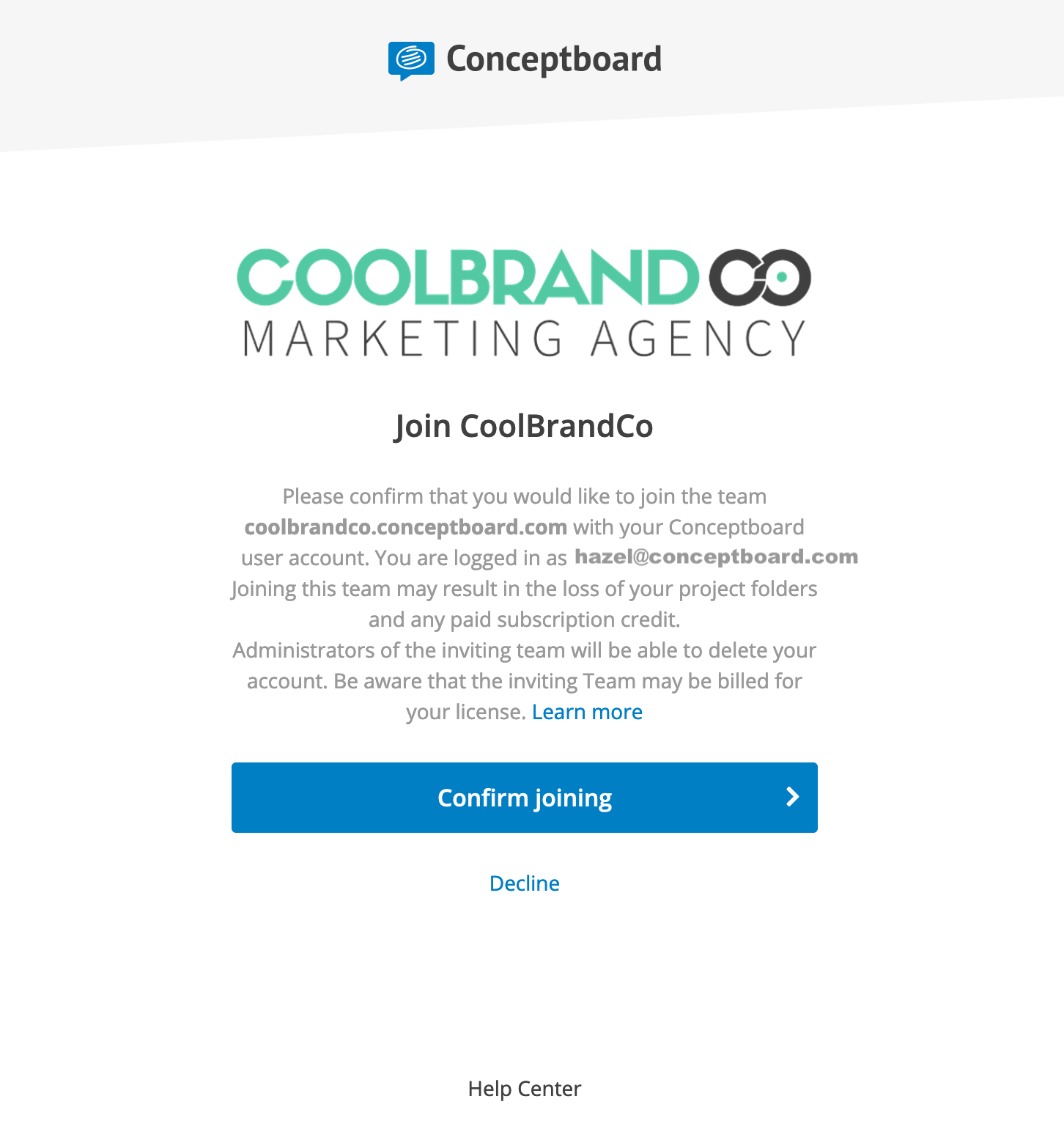 Congratulations! You are now part of the team and can begin to work together!