Try out Conceptboard builtin templates to get you started, and to let your creativity thrive with easy virtual collaboration. You can find a variety of templates catering to different use cases:
Agile Methodology
Brainstorming
Marketing & Communication
Meetings
Product Development
Projects & Strategy
To get more information about the templates, you can check out our Blog.
Inserting Templates
To insert a template, click on the Plus (+) button at the top left of your board. This action opens a sidebar dialog where you can select an "Insert template" option. Please note: with every new board creation, this dialog area will appear automatically.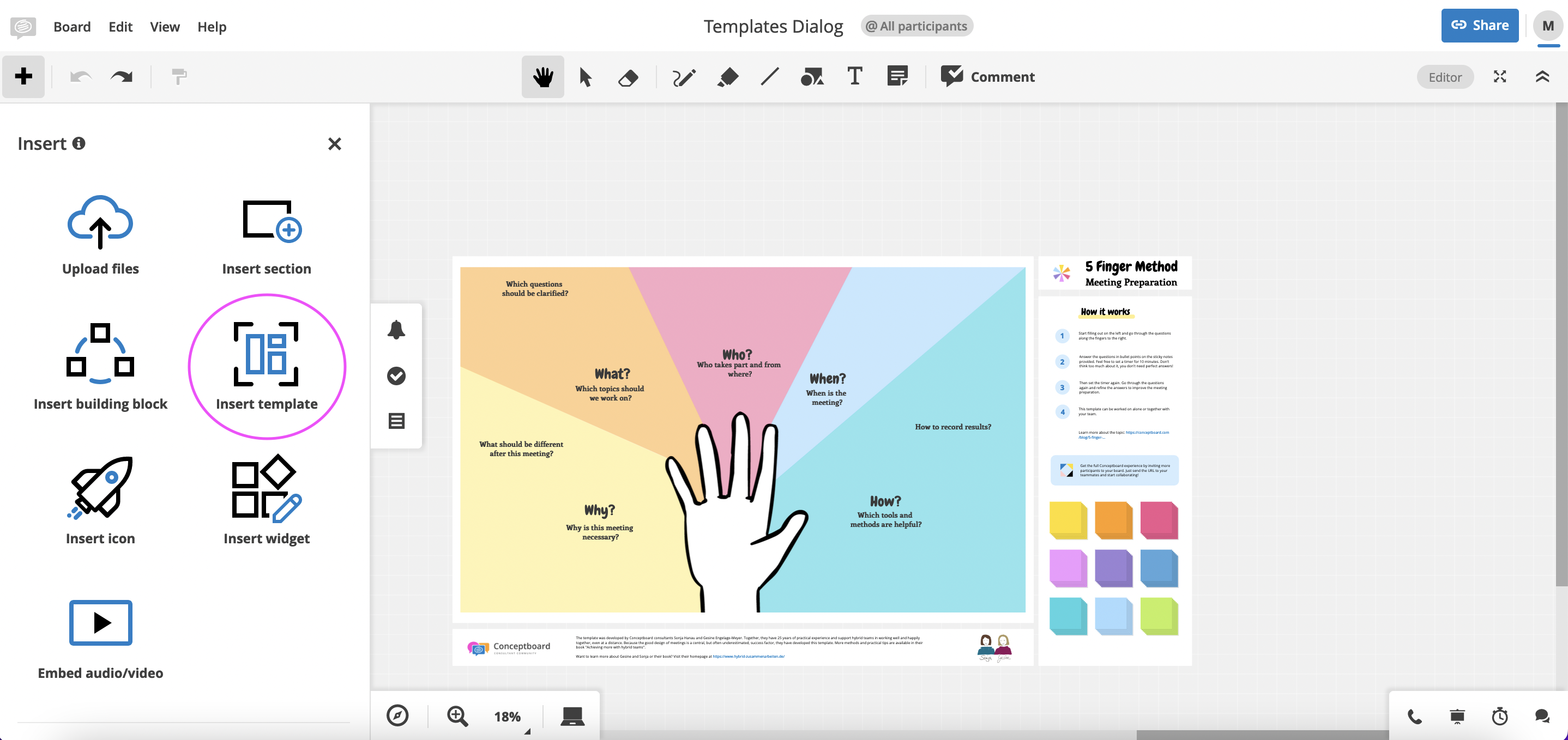 You can search for a particular template using three main routes:

1) by narrowing your search with the help of categories shown to the left;

2) by using a search bar at the top, and
3) by visually picking a template from the thumbnail list at the center.
4) by selecting a language from the drop-down menu on the top right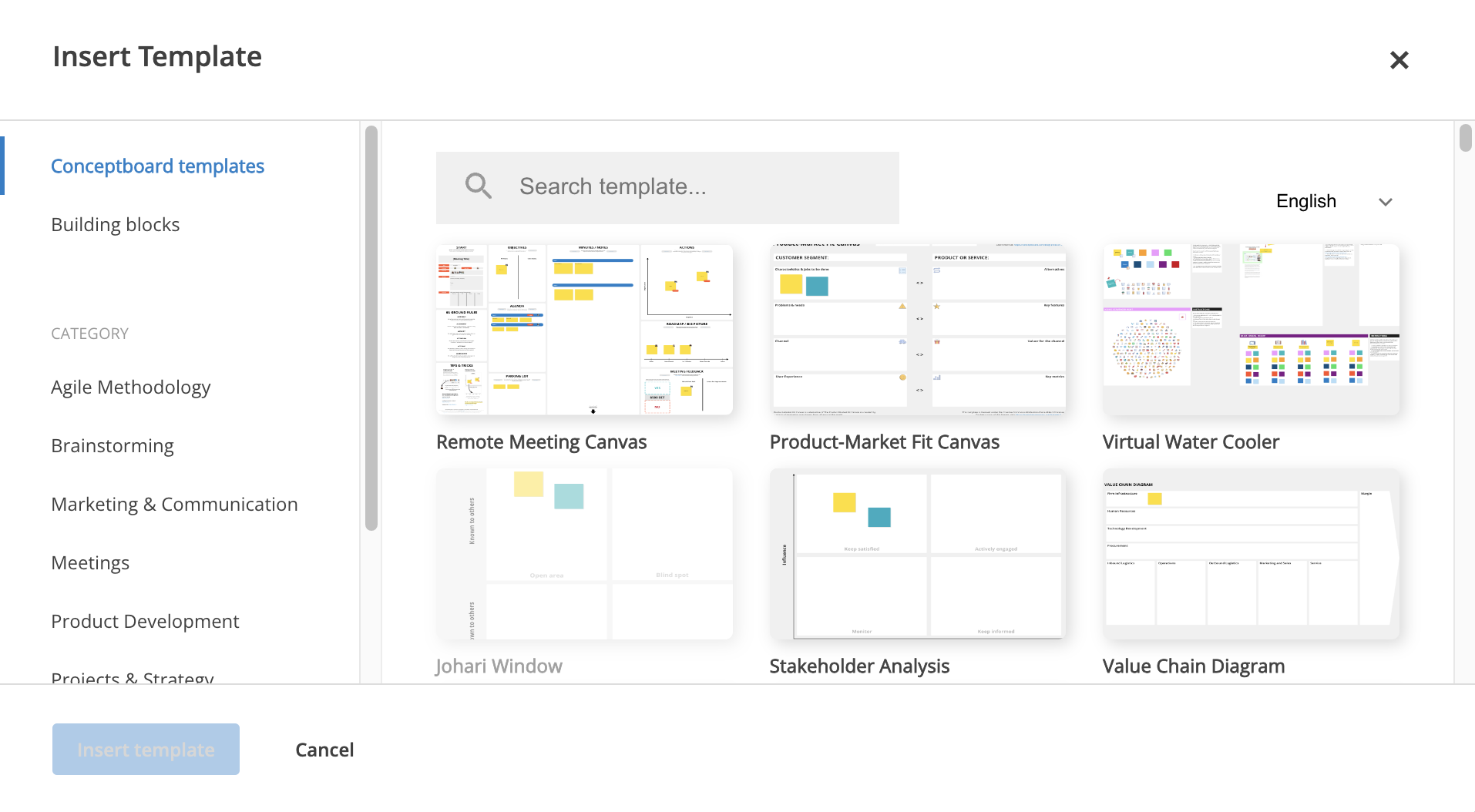 Once a template is selected, a popup window switches to a preview mode, where you can either finalize you decision by clicking "Add template" or go "Back" to the main menu.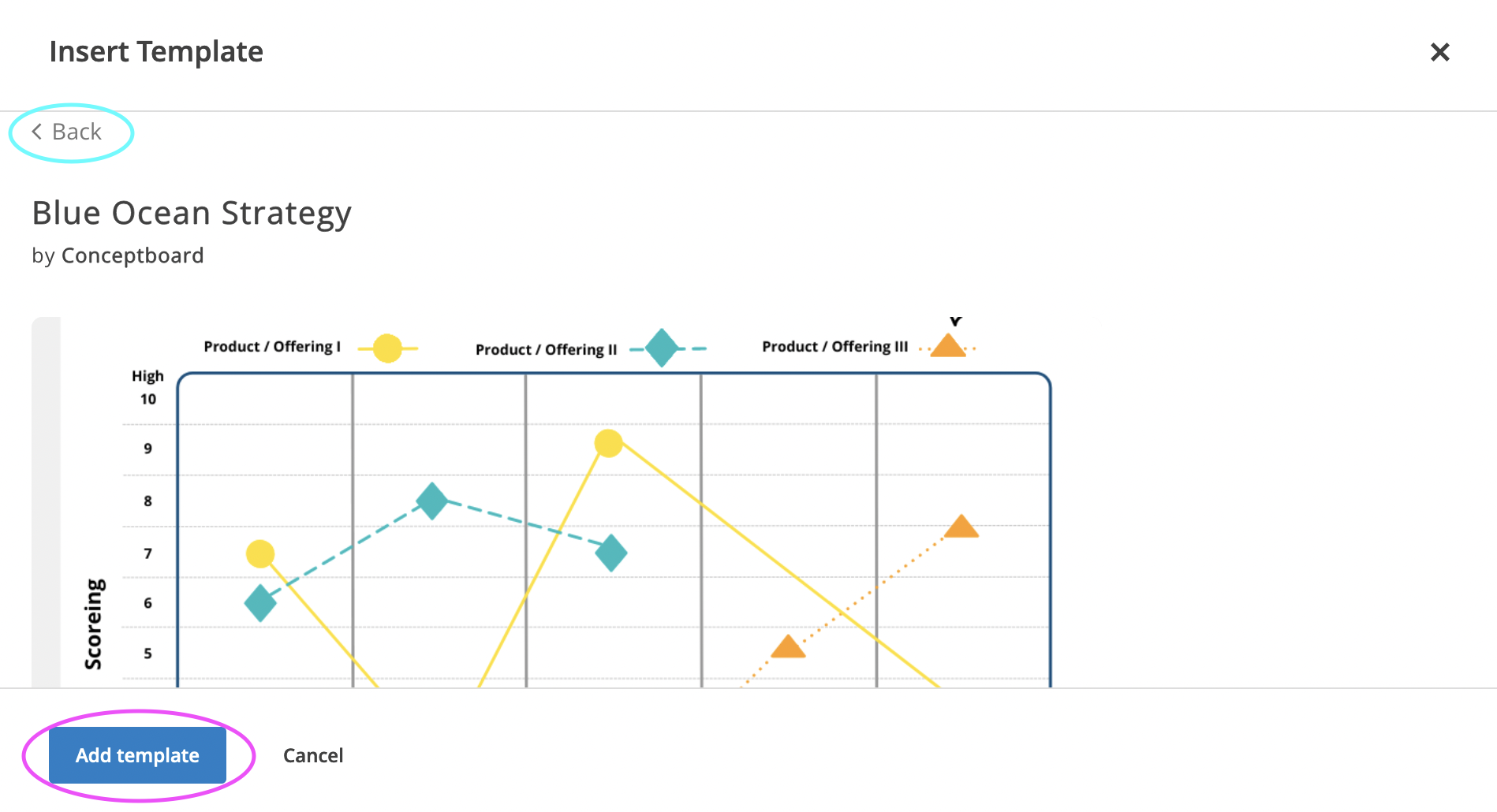 Important Note:
When you open Conceptboard templates via an external link, e.g. a blog post, you will automatically become the owner of that board. Please be aware that you must be logged in to have the template and all changes made to it saved in your account.
For users who create template boards via a Conceptboard webpage link while staying logged out from their accounts or without an account, it is essential to remember that their boards will exist only 48 hours and then be automatically and irrevocably deleted by the system.
To claim a board, use the "Keep the board" tab at the top center.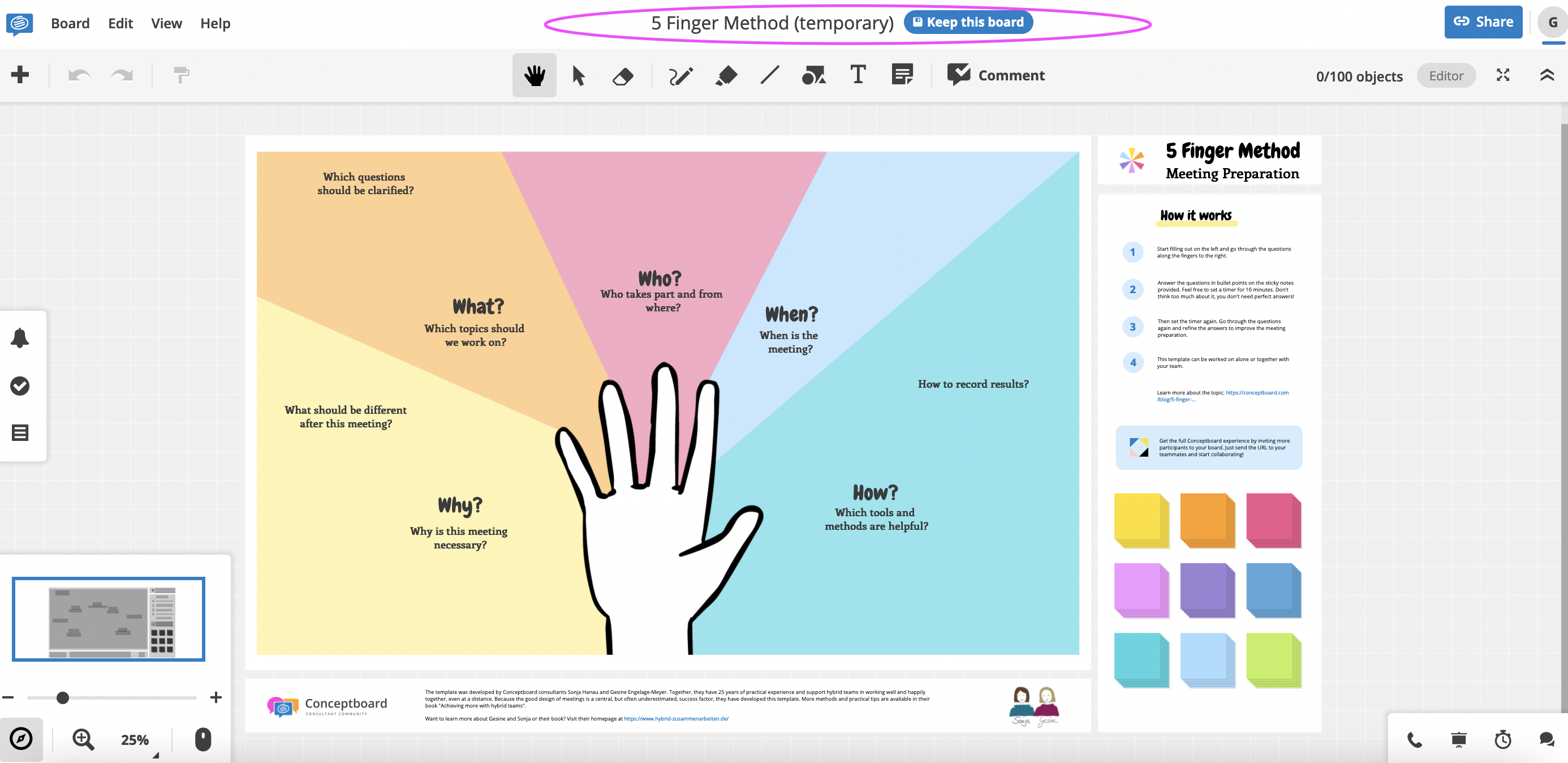 Cannot find the template you like? Create your own via a load link!
Let your creativity take over – design your own templates! You can now create customized templates and share them with your team. All you need is a load link.
Load links make it possible to render a duplicate of the original board. By clicking on a load link, you will generate a separate URL resulting in a new blank template board. If you are logged in, the new board with its individual link will be stored in your board overview. This gives every single user a possibility to use and edit templates individually for their own purposes.
For further information, please reach us out at support@conceptboard.com. We will take care of the final implementation.