Conceptboard is a good addition to the tool portfolio of managers to support them with:
Strategy development
Planning (planning of projects and schedules with tasks, milestones and dependencies)
Idea visualization
Presentations
Team building (leaders can create games or activities that connect the team and build trust).
Retrospectives: What went well, what can be improved?
Training (A virtual whiteboard can also be used to conduct teambuilding exercises. Leaders can create games or activities that connect the team and build trust).
Enclosed you will find a small selection of suitable templates, as well as some useful features in the board that are helpful when collaborating.
1. Templates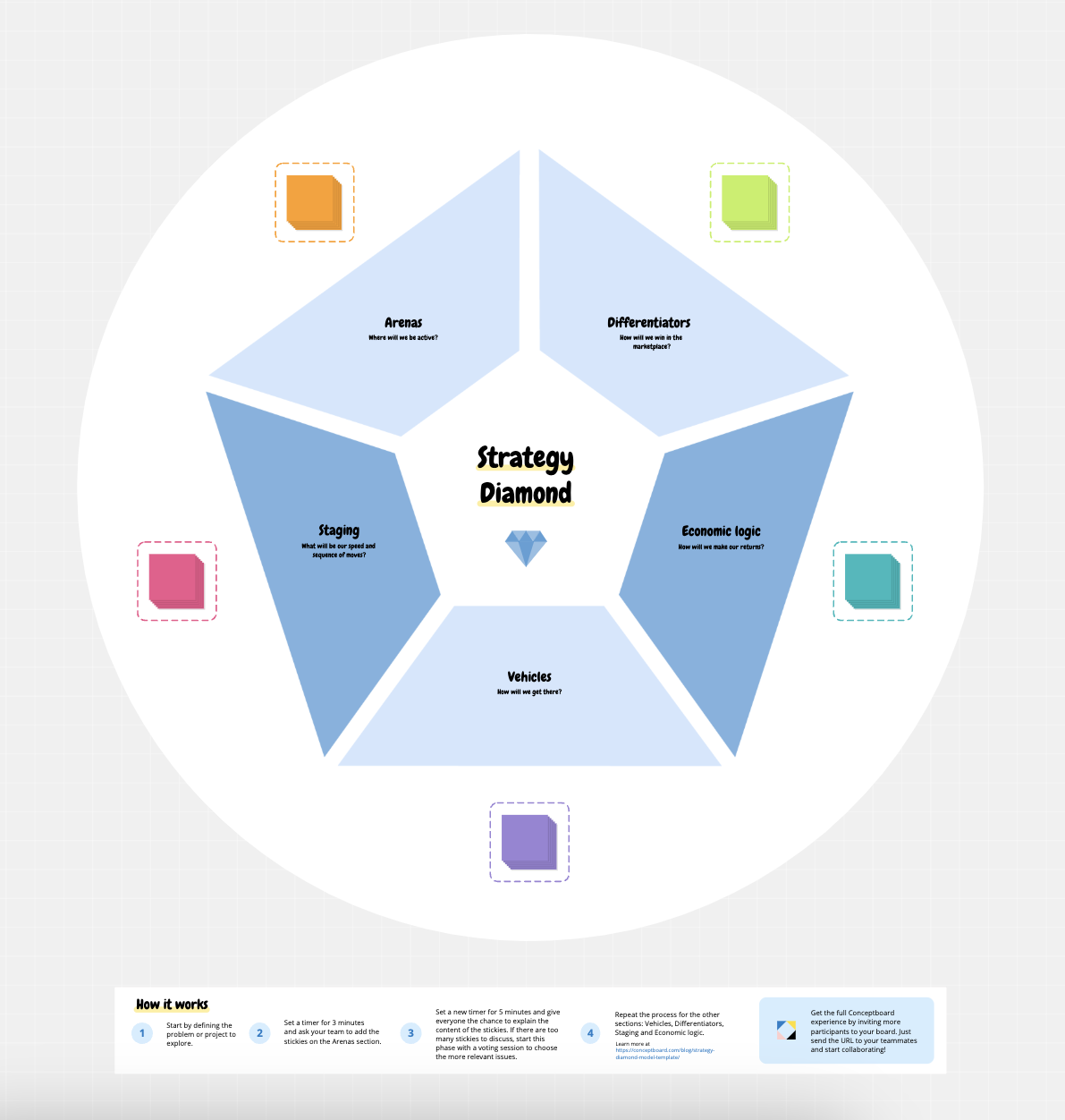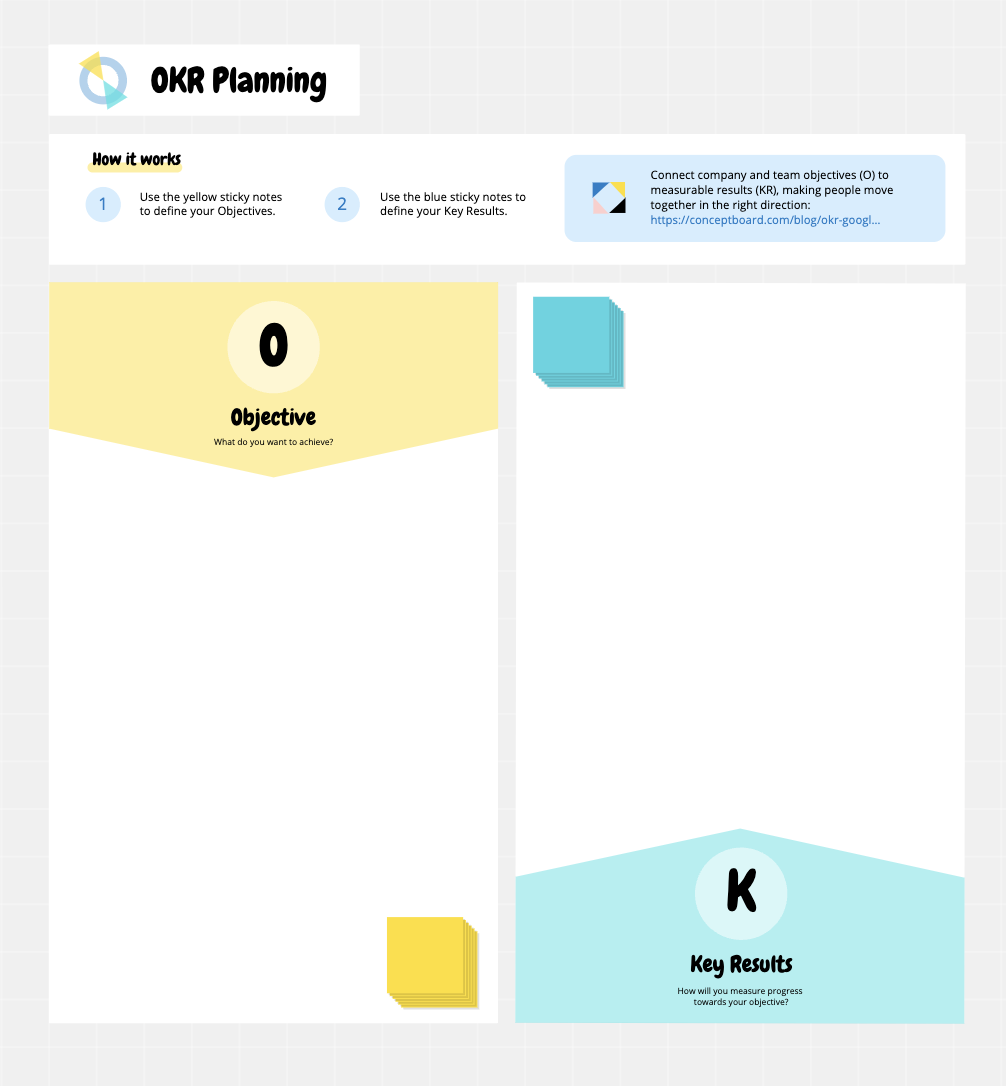 2. some useful features how to use Conceptboard successfully in your team
Want to improve your collaboration skills around Conceptboard? Then attend our free and official basic training. The training not only covers the basics of using Conceptboard, but also gives you a variety of tips and tricks for working with elements, building blocks and templates. No matter how you use Conceptboard, our training will take you further. Our basic training is aimed at beginners and advanced users are also welcome. Secure your place now and register directly.
3. Icons/ Symbols
Work visually and facilitate mutual understanding through our numerous icons. Here you can find a small selection:
4. Blog
Find more inspiration and explanations of selected use cases, templates and success stories in our blog.