As an internal or external user, you will have access to two tabs that will show you all details regarding your profile in the Account page. It is located in the bottom left hand side of your Home page or in the drop down menu where your name is located in the top right.
Please contact your team administrator for any further questions or changes to your team's account.
What is an Internal and External User?
Internal users are members of your team that are within your company. They do not have the same rights as an administrator. They will be able to see administrators, other internal users, and external users. Internal users cannot make any changes to the team's account.
External users are members of your team that are external to your company, such as: clients, suppliers, or partners. External users will only be able to see internal users in their contact list. They will not be able to see other external users. This means that if you are working with multiple clients, you can have them all on your team and they will not be able to see each other. External users cannot make any changes to the team's account. 
Note: An internal or external user is a role that is only available for professional accounts.
Overview Tab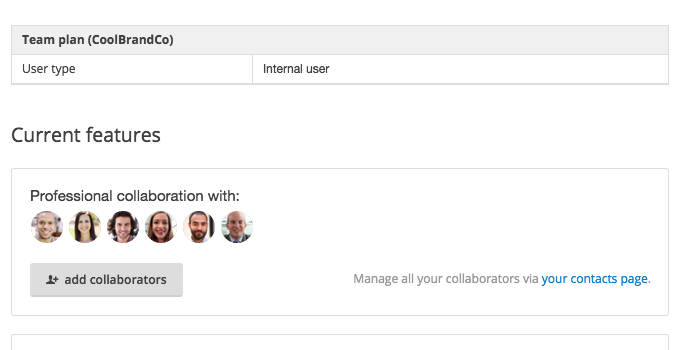 As an internal or external user, in the Overview tab, you will be able to have a quick overview of your license. You will be able to see what type of user you are, who you are collaborating with, and the details of all the features you have as a professional user.
Note: External users can not see each other if they have not worked together.
Profile Settings Tab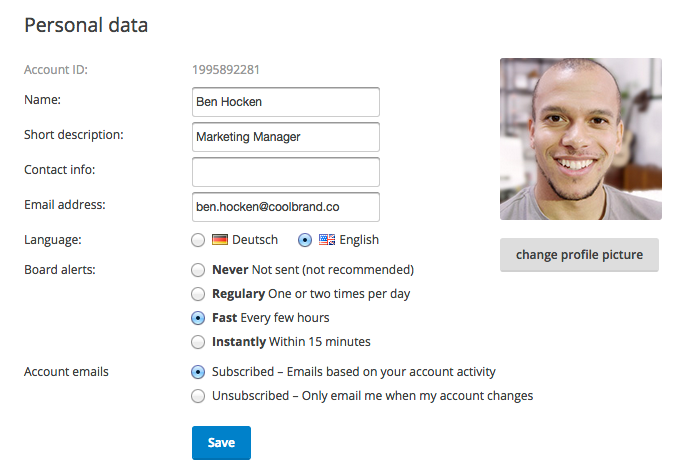 The 'Profile Settings' tab is the same for all users. Here, you can:
Upload a profile picture

Other users will be able to see your picture when you are active in boards and next to comments you create

Change your short description and contact information

This is visible to all of your contacts

Change or activate your email address

Your email address is not visible to your contacts
It is used for logging in 
Don't forget to activate your email address to be able to receive alerts via email. 

Change your language preferences
Set the frequency of your board alerts

You can change the settings to the appropriate time frame for when to receive alerts

Subscribe or unsubscribe from account emails and welcome tips. We are required to send out emails regarding changes of your account status 
Connect other services and social media accounts 
Change your password
Make sure to click save when you're finished.  
Connect Services to your Account

If you signed up with a social login, that option will already be connected to your account. You can connect multiple accounts to use to login to Conceptboard, or you can use an email/password combination. 
You can connect your Google, Salesforce and Trello accounts to use with our app integrations.
Disconnect Services to your Account
A list of already connected services will be shown under the 'Connected Services' section. Click on the toggle to the right of the service and then click on 'disconnect'. There will be a dialogue that pops up to confirm that you wish to disconnect. 
Change your Password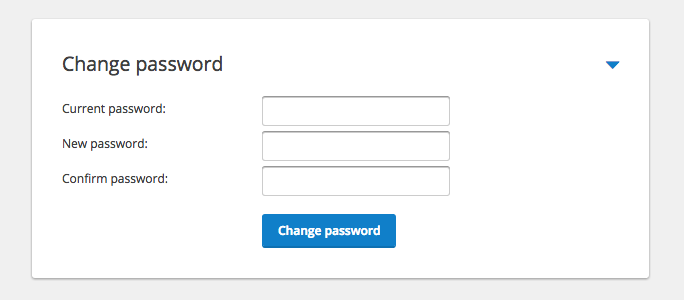 Click on the Change password drop down to open the dialog. Passwords must be at least 7 characters long. Make sure to click on 'Change password' to save it.