There are several ways to adapt the look of Conceptboard to the branding of your company. An Administrator can make these changes for their Team or Enterprise account. To access these settings click on your Team Settings tab under the Account page. 
An Administrator can:
Change the team name (visible in email alerts, on board invitation pages)
Change team invitations (changing who can add paid seats)
Change the default board access role and access mode (for new team boards)
Add a board help menu link (visible on all team boards under the Help menu)
Change the header and button colors (pick a color or enter a hex code value)
Add a company logo (visible to team users on logged in app pages)
Add a welcome banner (visible to guests and users on board welcome pages)
Team Invitations
By default only Team Administrators may invite someone to the team. You can allow Internal Users to also send out invitations for the team. This means that internal users can increase the costs associated with your account. Learn more in this blog post.  
Board Defaults
Team Administrators can now set a default board access mode and board access role for their team! This applies to all new boards created in the team. Team members can still change the settings on individual boards as needed. Learn more in this blog post.
Upload your Logo and Welcome Banner
To add a logo or welcome banner:
Click on "upload a logo" or "upload a welcome banner"
Choose a file
Click "Save all changes"
To remove a logo or welcome banner:
Click on "edit"
Check the "remove..." box
Click "Save all changes"
Suggested Image Sizes
The logo should be a PNG file with at least 80px in height, ideally with a transparent background. 
The welcome banner should be a PNG file with a transparent background. The max display width will be 720px. 
Places Where Your Logo and Welcome Banner Are Shown
You should upload your company logo as soon as you have created your account. The logo shows up on all the main app pages for your logged in users, for example on the boards overview and home page. 
Boards Overview for Team Users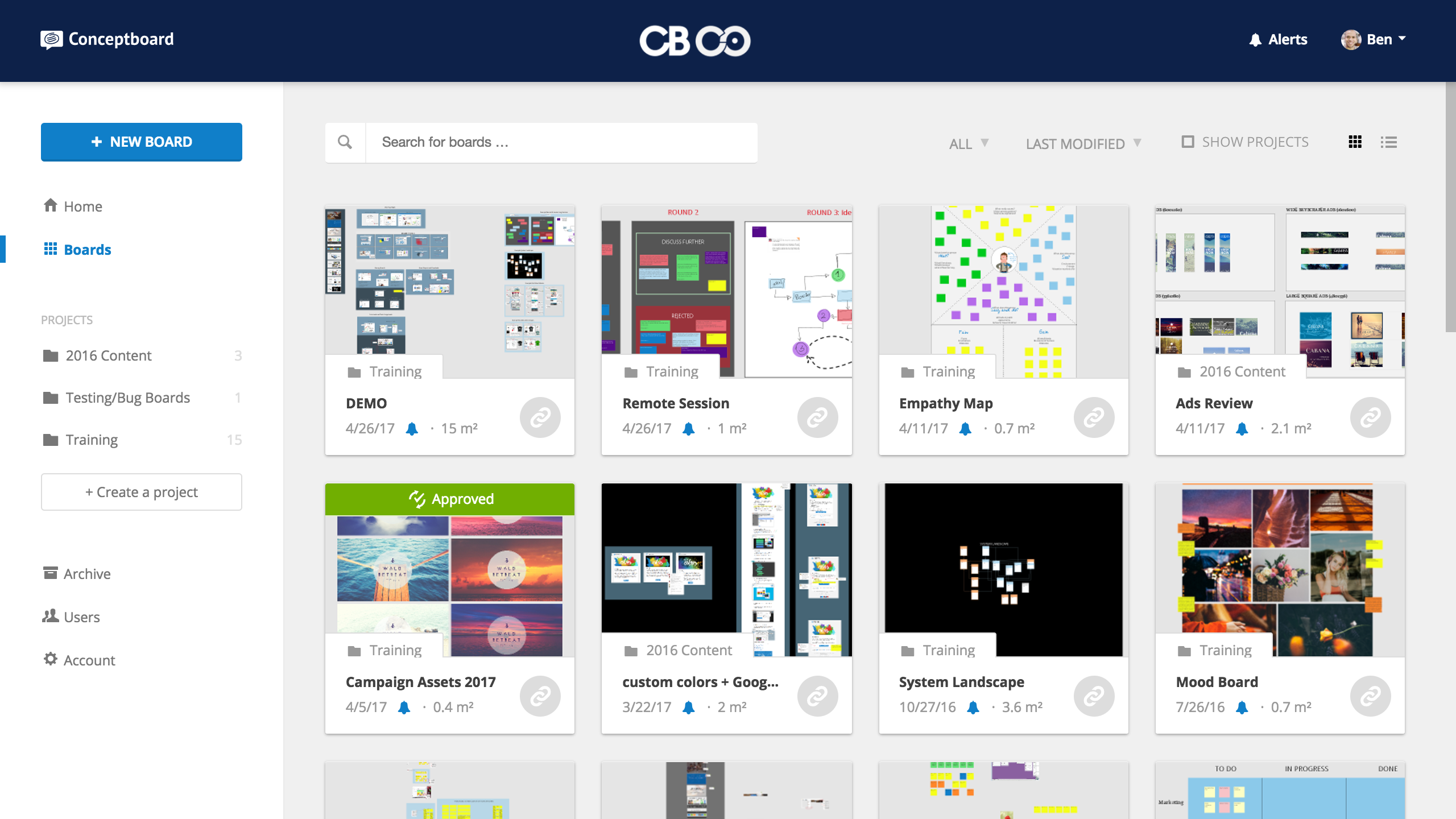 Board Welcome Banner
The welcome banner is shown to guests and users on the board welcome page, as well as custom subdomain login pages. 
Try setting a temporary welcome banner for events!